De Soi - Très Rosé - Non-Alcoholic Aperitif - 4-pack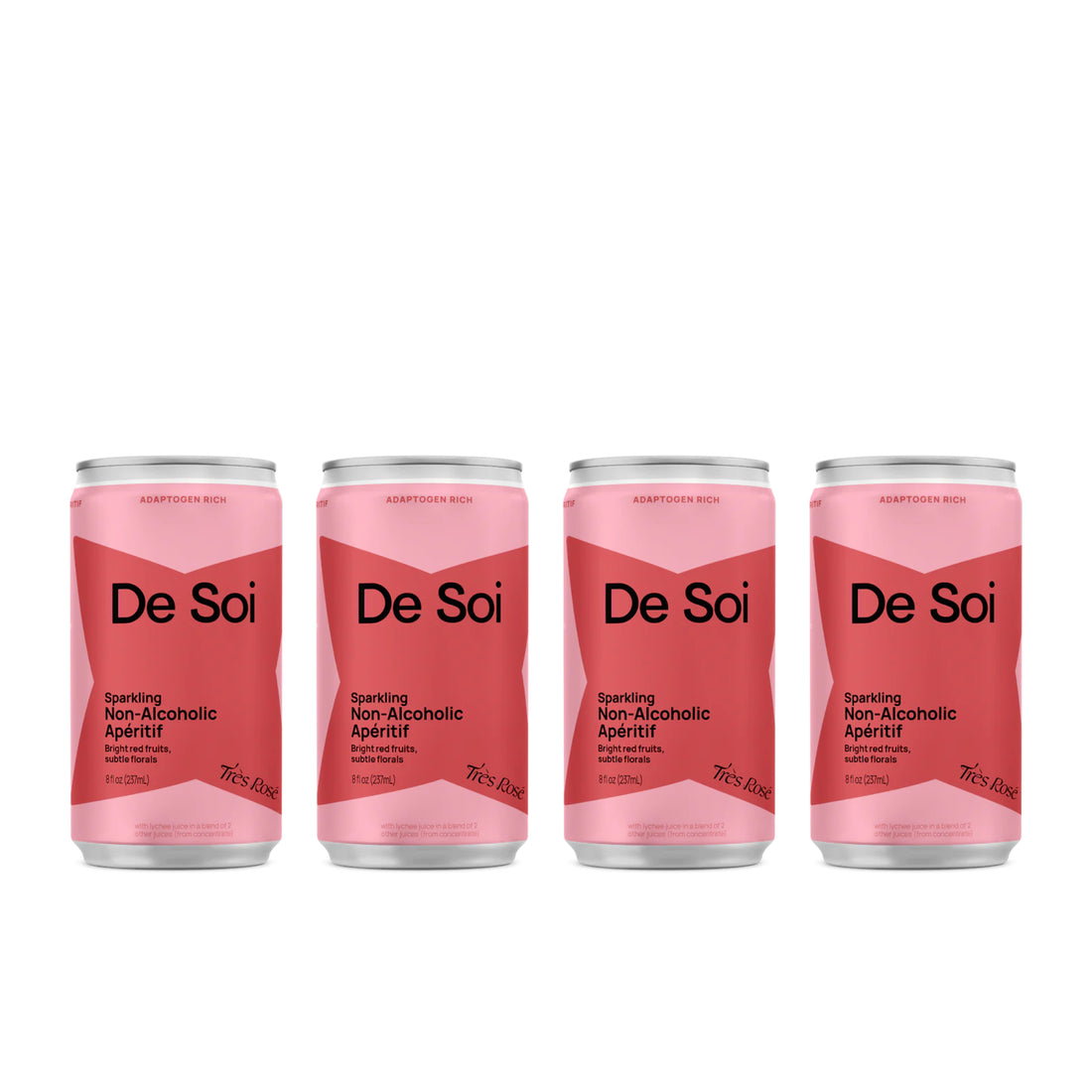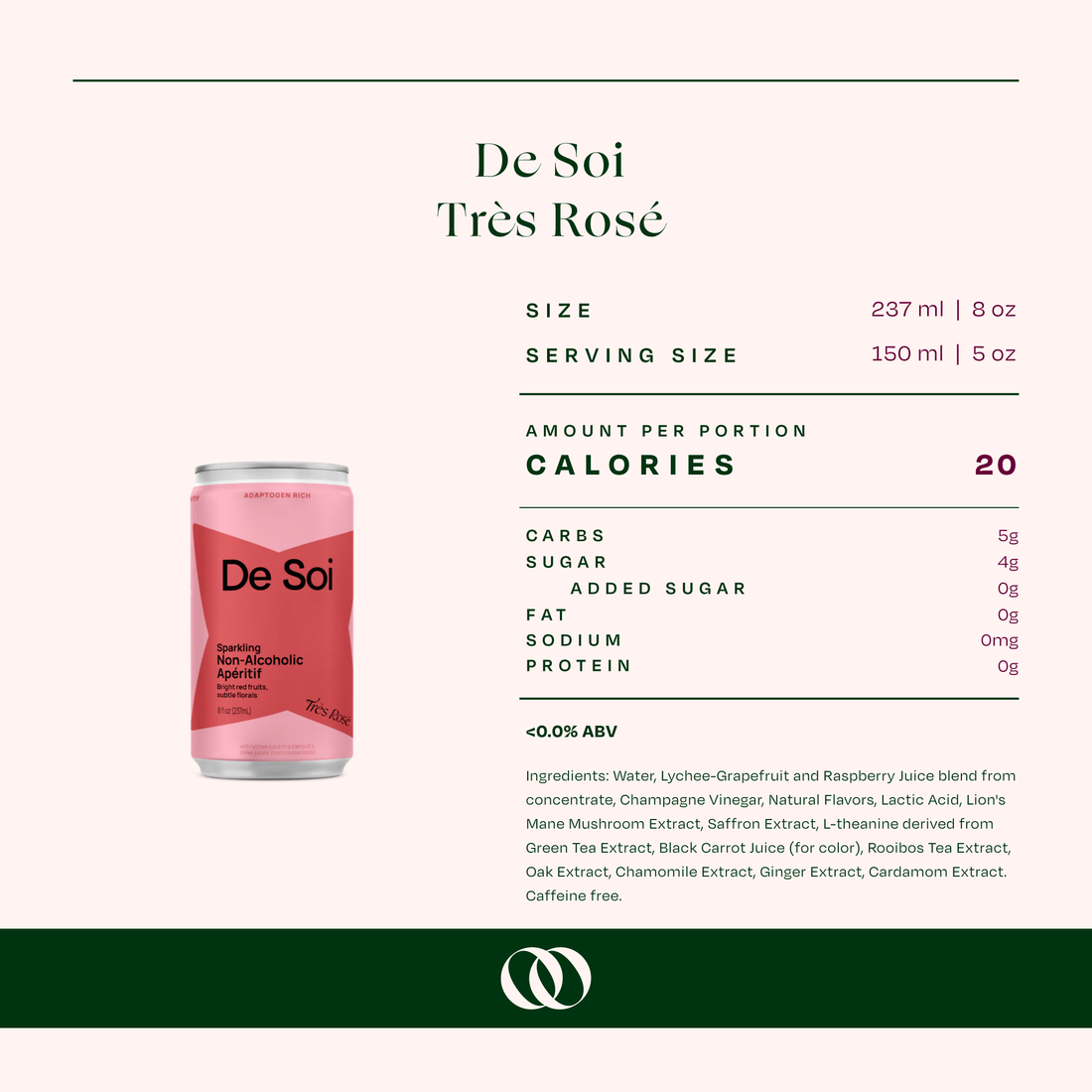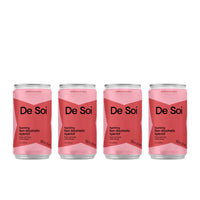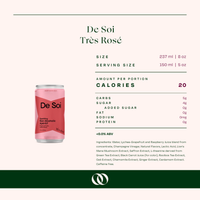 Available to Ship & Available for Pickup or Local Delivery
Très Rosé is a bold and balanced summertime sip bursting with notes of tart raspberry and soft, earthy rooibos. Crisp and refreshing, Très Rosé is created with adaptogens, such as lion's mane and saffron, that support a mood-boosting buzz without the booze.
Non-alcoholic
35 calories per can
No artificial colors or flavors
Lightly carbonated
Vegan & gluten-free
Pack includes 4 8oz cans
Ingredients
Water, Lychee-Grapefruit and Raspberry Juice blend from concentrate, Champagne Vinegar, Natural Flavors, Lactic Acid, Lion's Mane Mushroom Extract, Saffron Extract, L-theanine derived from Green Tea Extract, Black Carrot Juice (for color), Rooibos Tea Extract, Oak Extract, Chamomile Extract, Ginger Extract, Cardamom Extract. Caffeine free.
 
Nutrition Facts
Product Size: 237ml
Serving Size: 150ml
Calories: 20
Fat: 0g
Sodium: 0mg
Carbs: 5g
Sugar: 4g
Protein: 0g
ABV: 0.0%