Leitz Eins Zwei Zero Alcohol-Free Sparkling Rosé Can (4 pack Bundle)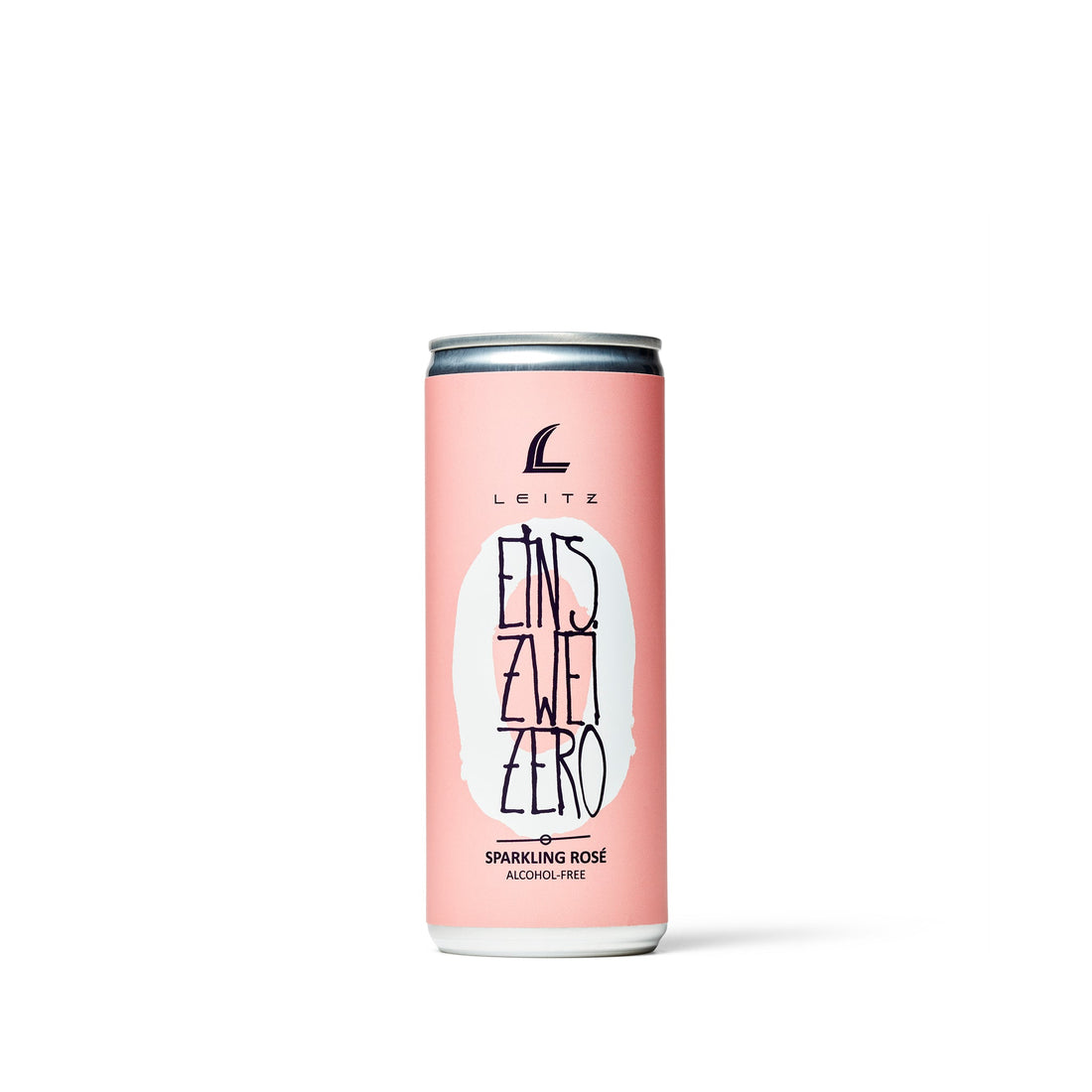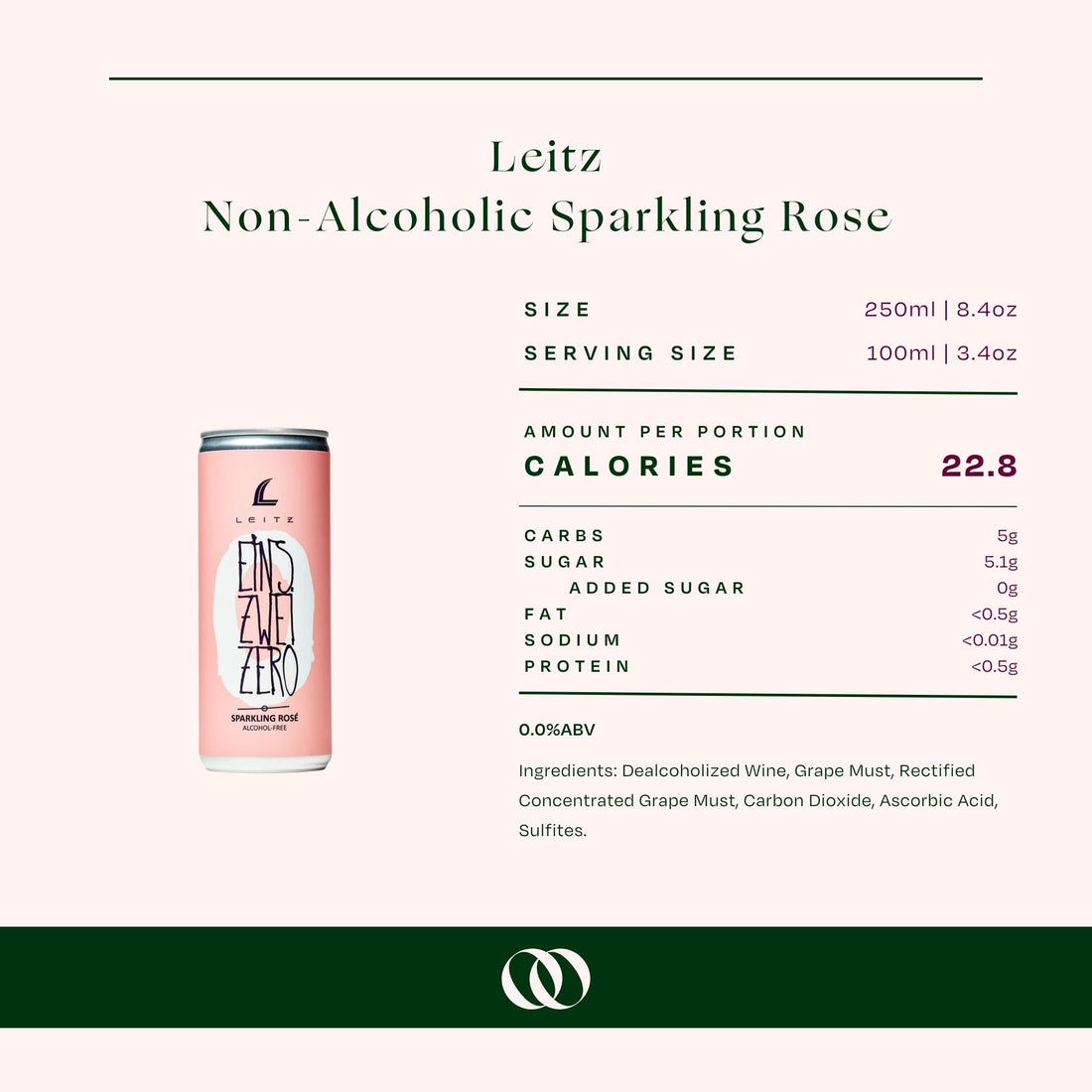 Overview
Details
Tasting Notes
Known for being one of the finest wine producers in the country, Weinguit Eins Leitz has made it his life's work to bring the magic of Germany's vineyards to the rest of the world. Eins Zwei Zero Sparkling Rosé is a non-alcoholic rosé from the town of Rüdesheim. Pinot noir grapes are macerated for six hours and pressed to create a lush interplay of red flavors. 
The final effect? A berries-and-cream like non-alcoholic rosé well suited for casual sipping, mixing into spritzes and apéritifs, and celebratory cheers alike. 
As for the can? Just chill it, pack it in your bag, or carry it along on your evening walk.
Ingredients
Dealcoholized Wine, Grape Must, Rectified Concentrated Grape Must, Carbon Dioxide, Ascorbic Acid, Sulfites.
 
Nutrition Facts
Product Size: 250ml
Serving Size: 100 ml
Calories: 22.8
Fat: <0.5 g
Sodium: <0.01 g
Carbs: 5g
Sugar: 5.1 g
Protein: <0.5 g
ABV: Less than 0.5%
Pink in color with cool, red fruit aromas and an elegant minerality. Classic notes of rose hips and sky berries freshened with hints of grapefruit. Fine bubbles and a refreshing backbone of acidity balance out the ripe fruit flavors for a dry finish.