California-born, family-owned business founded by a couple with a shared expertise in wine and the Napa Valley.
Julia and Alexander Littauer set out to quench their craving for a more inclusive option—that is, non-alcoholic wines that have all the character and ritualistic nature of the originals (minus the side-effects).

Sovi is sustainably sourced from Clarksburg AVA, California—a hidden gem of a region just north of Napa—from single-estate growers and, like a fine wine, are varietal and vintage specific. The region's balmy days and the cool winds of the San Pablo Bay create optimal conditions for flavorful, acidic expressions.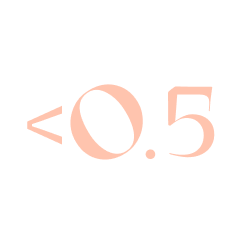 <0.5% ABV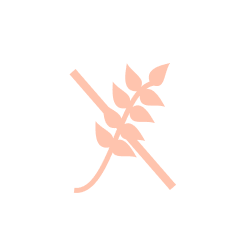 gluten free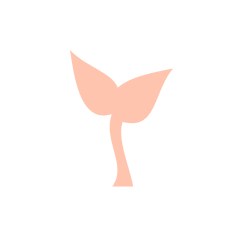 Vegan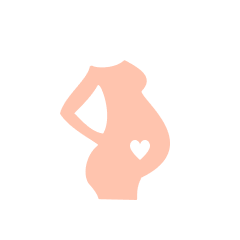 Pregnancy-friendly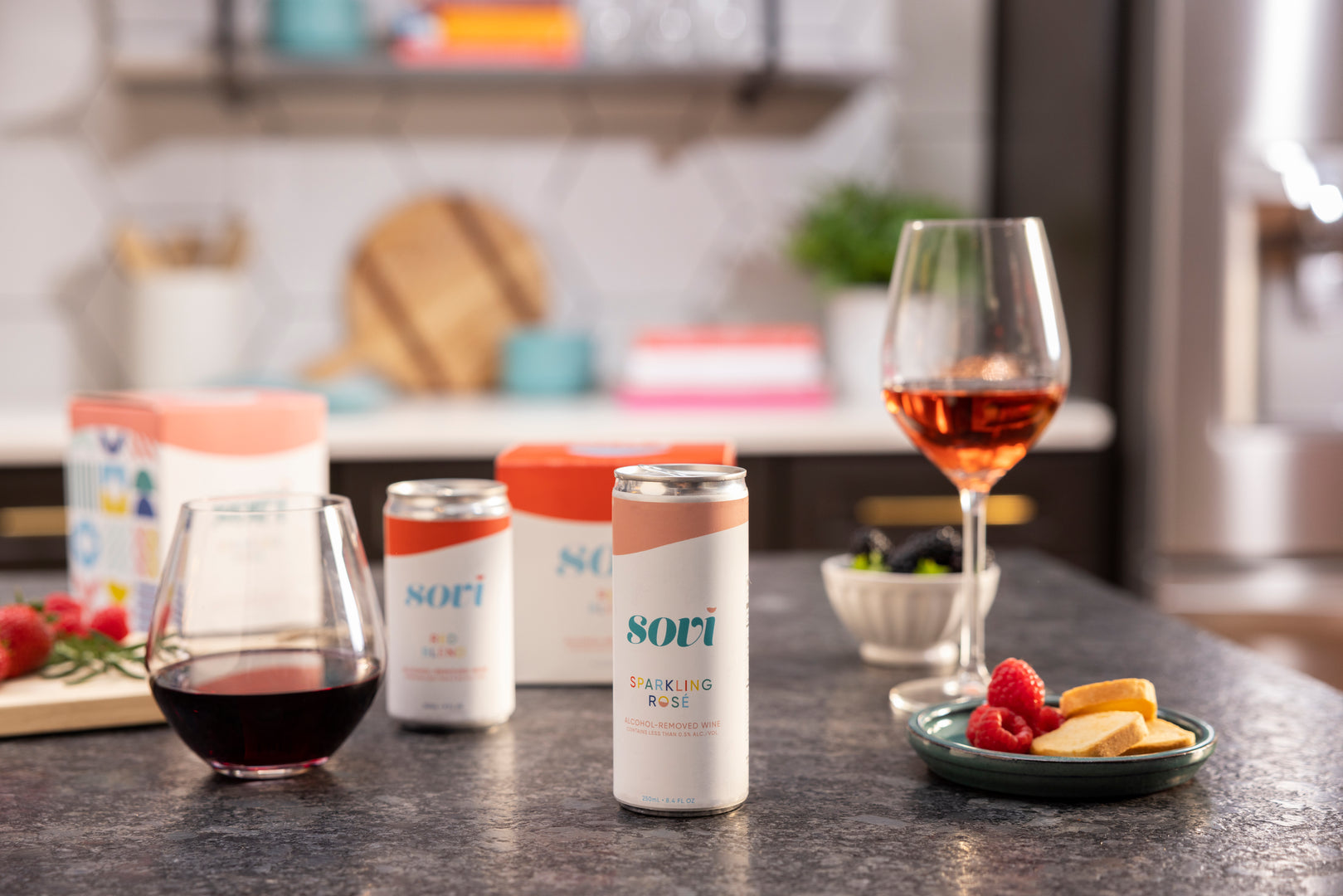 What people are saying
"I always impress my friends when pouring this wine. Dry and exactly what I want from a dealcoholized red wine."
Kayla
"Best AF wine I have ever had, period"
Danielle
"Bought for a friend who is diabetic and avoids alcohol and sugar. He was delighted. The drink itself is very nice."
James
"Delicious. Very convincing wine bouquet and taste, on the drier side, one of my new favorites."
Marianne
"Amazing. This was a great drink. I am stopping by soon for my next bottle"
Andrea
A NOTE FROM BOISSON
We're all about sips to go, and Sovi was love at first blush for us with their eco-friendly cans of high quality wine. As they expanded into offering bottles, they continued to impress us with elegant serves to grace any table.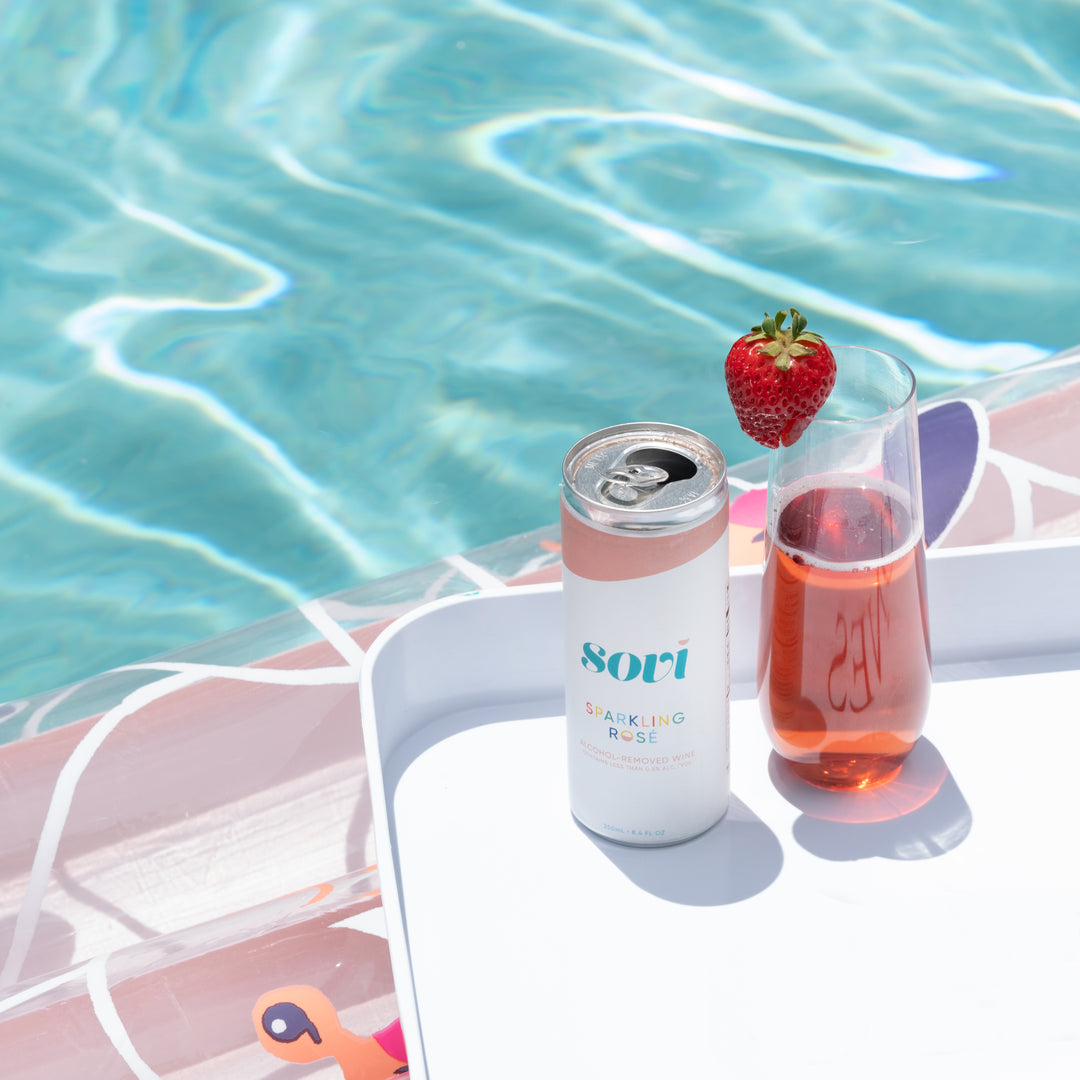 8 Perfect Non-Alcoholic Drinks for a Summer Party
Canned cocktails that will save you time and energy.
PREGNANCY FRIENDLY
We've created a 'pregnancy friendly' filter on our category pages to help filter our products that are free of ingredients typically recommended to avoid. Please note this is a method of filtering and not medical advice; consult your doctor first before trying anything new. As pregnancy is highly personal, we cannot advise what's appropriate for your journey.
Items that are 0.5% ABV are still included in this filter; please check with your doctor for what is right for you. For comparison, there can be as much as 0.73% ABV in orange juice and 0.86% ABV in grape juice, and an even higher percentages in certain types of bread.