Buonafide 0.0 - Sparkling Bianco - Non-Alcoholic Sparkling Italian Wine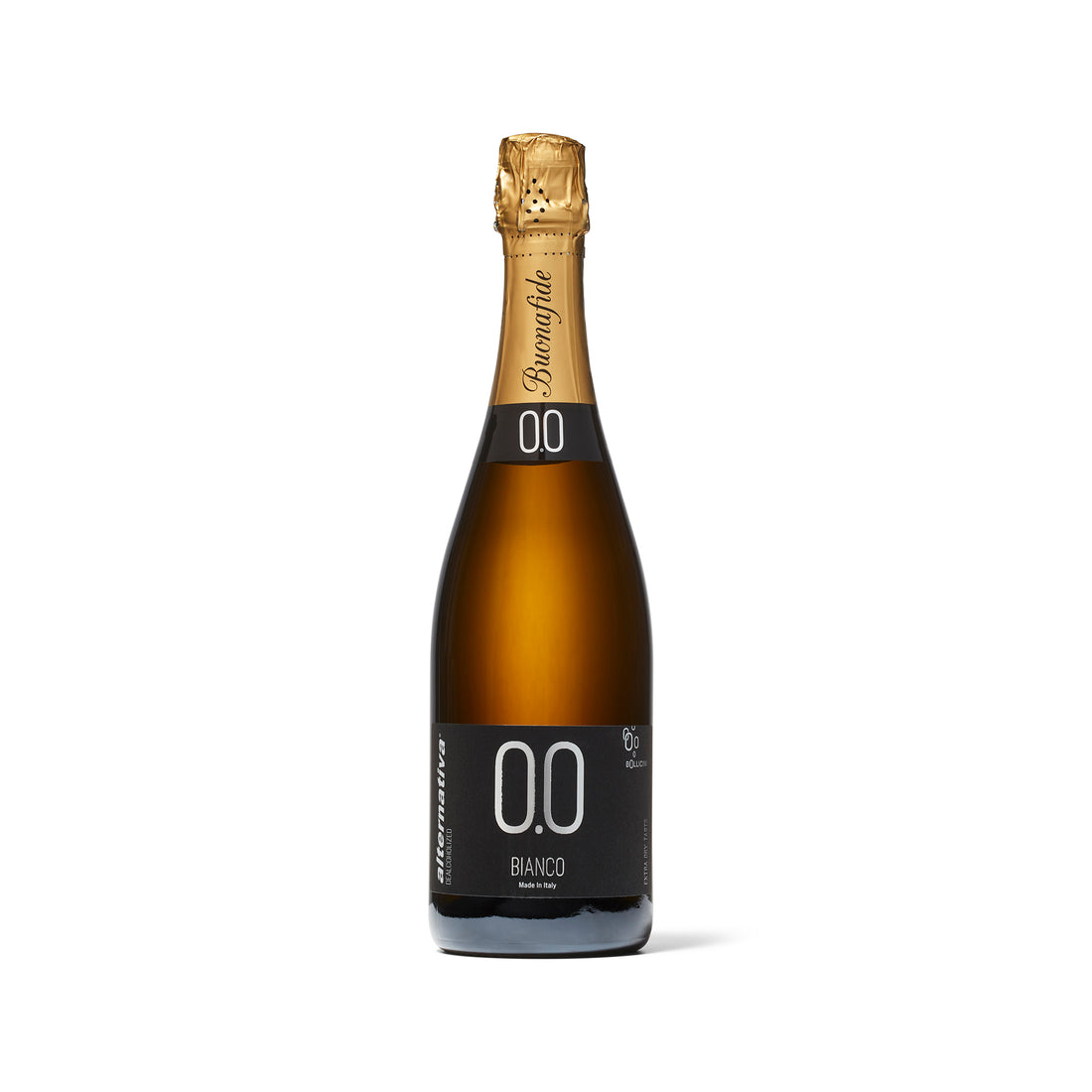 Made with selected Pinot Grigio Grapes. Straw yellow in color. Young dry medium bodied Extra Dry Taste Sparkling White Wine. Pear and citrus on the nose with citrus fruit, green apple and honeydew melon on the palate. Harmoniously balanced. Creamy elegant mousse with clean crisp finish.
Serve chilled- excellent for drinking without food or with fish, shellfish, sushi, ceviche, pork, chicken and salads.