Caliwater - Non-Alcoholic Ginger Lime Cactus Water Single Can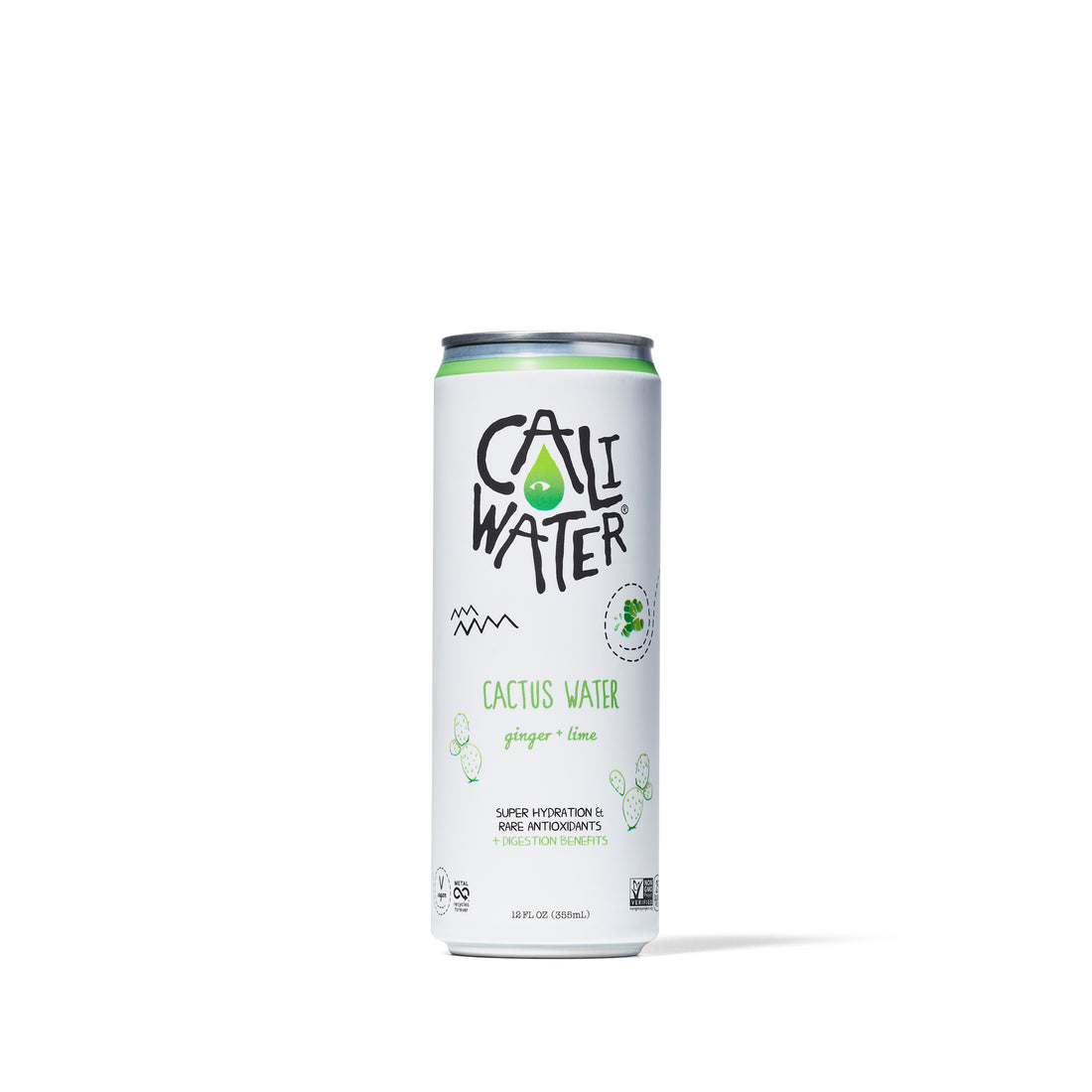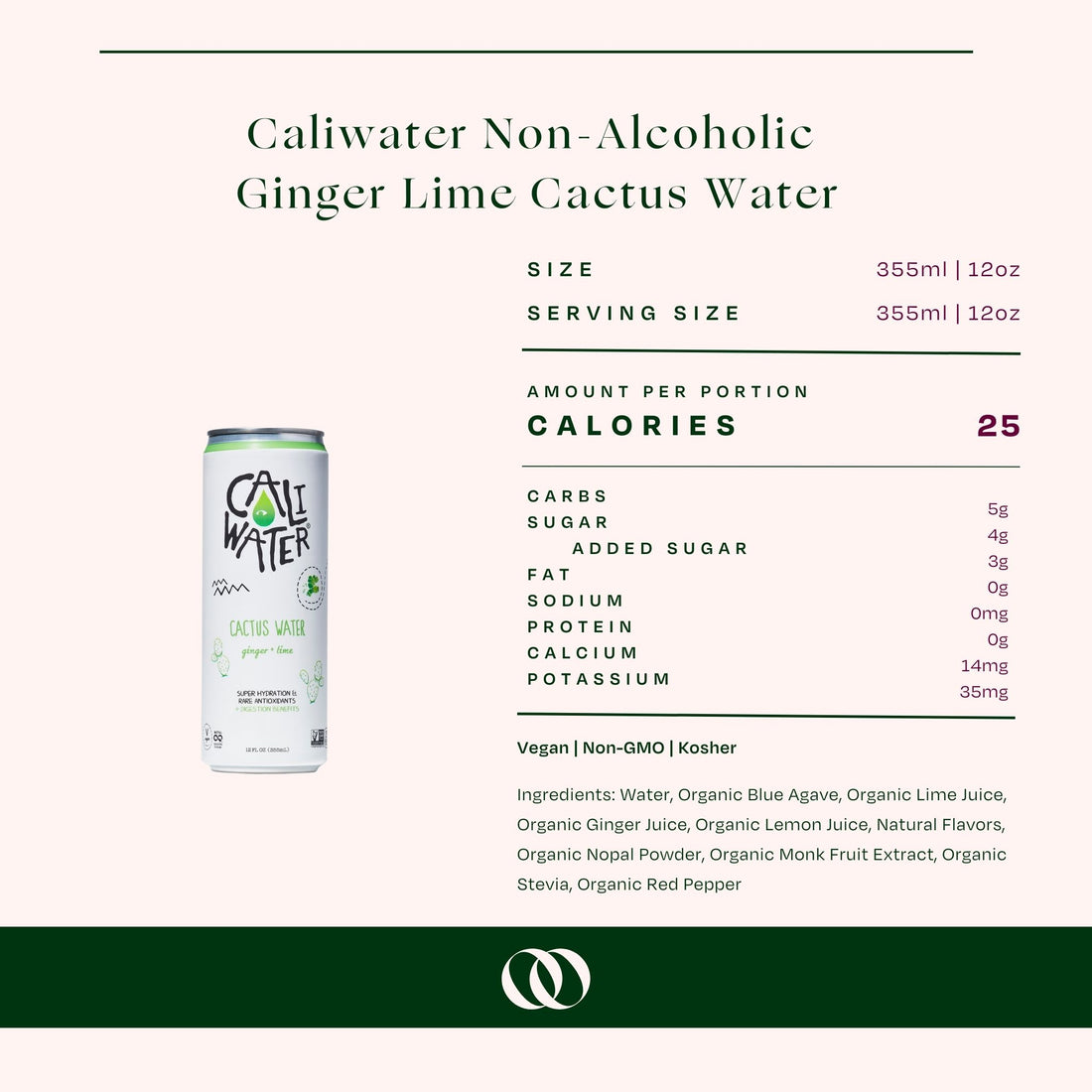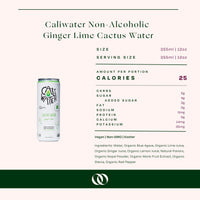 Available for Pickup or Local Delivery - Not Available to Ship
Overview
Details
Tasting Notes
With a shared desire to promote better health, and eco-consciousness, and fight back against childhood hunger, Vanessa Hudgens and Oliver Trevena founded Caliwater. The Ginger Lime Cactus Water is a hydrating, refreshing serving that offers extra digestive benefits. It's made with all the good stuff: 200 mg of organic prickly pear extract packs a hydrating, antioxidant-rich, and anti-inflammatory punch. Ingredients are also known to benefit skin health.
Whether it's for your health, a hangover, or a hot and humid day, Caliwater is a reliable antidote. Plus, every can sold benefits No Kid Hungry, a charity working to put a stop to childhood hunger. We'd especially recommend this one if you're recovering from an unsettled stomach or trying to settle your digestion while traveling—the ginger has a gentle way of easing the pain. If you're feeling great, even better…here's an extra boost of pre-workout hydration.
Ingredients
Water, Organic Blue Agave, Organic LIme Juice, Organic Ginger Juice, Organic Lemon Juice, Natural Flavors, Organic Nopal Powder, Organic Monk Fruit Extract, Organic Stevia, Organic Red Pepper
 
Nutrition Facts
Product Size: 355ml
Serving Size: 355ml
Calories: 25
Fat: 0g
Sodium: 0mg
Carbs: 5g
Sugar: 4g
Protein: 0g
ABV: 0.0%
Organic, grounding notes of agave, ginger, lime, prickly pear, and monk fruit with a bit of spice from red pepper.