Casamara Club - Onda, the Wild Club Soda, 4 pack - Btl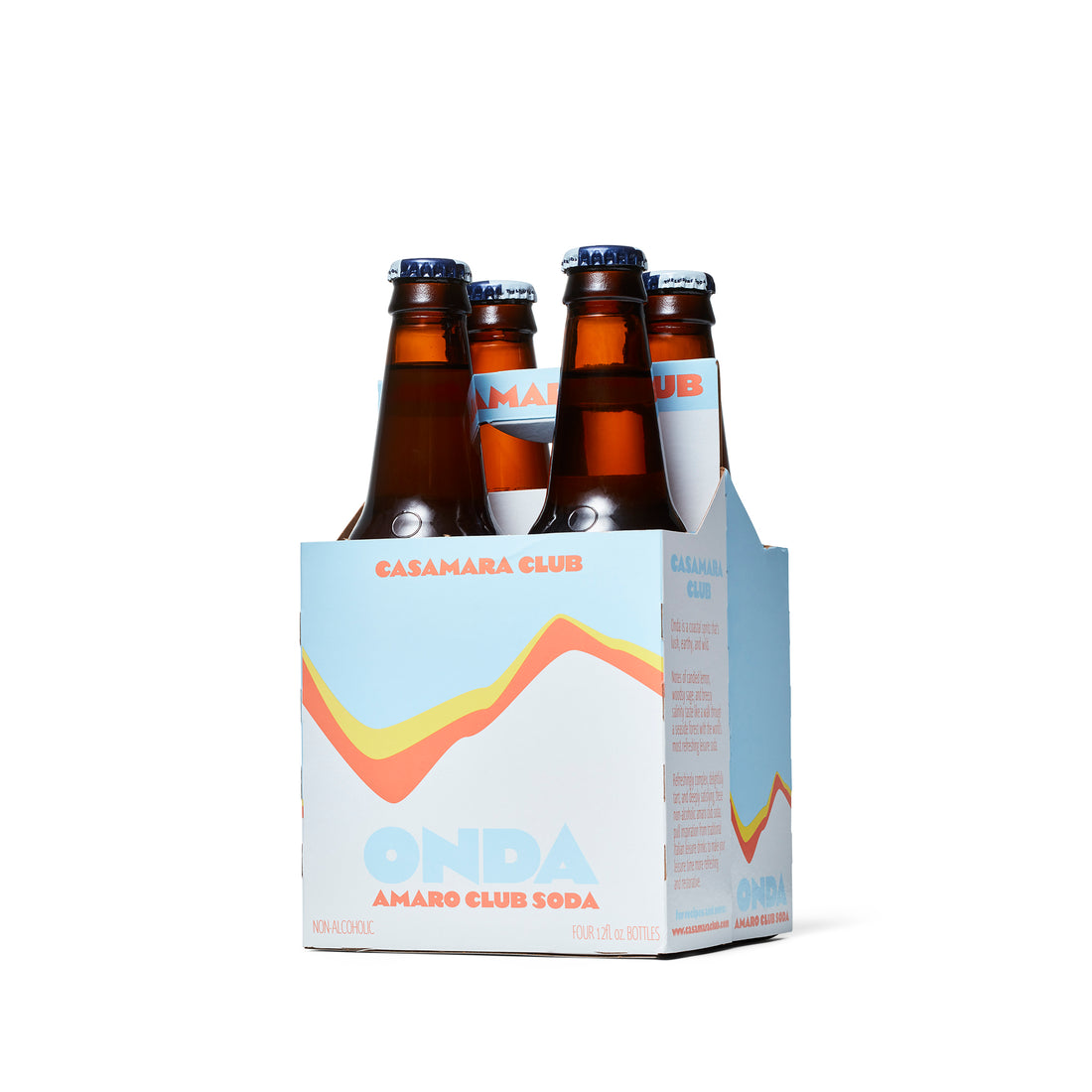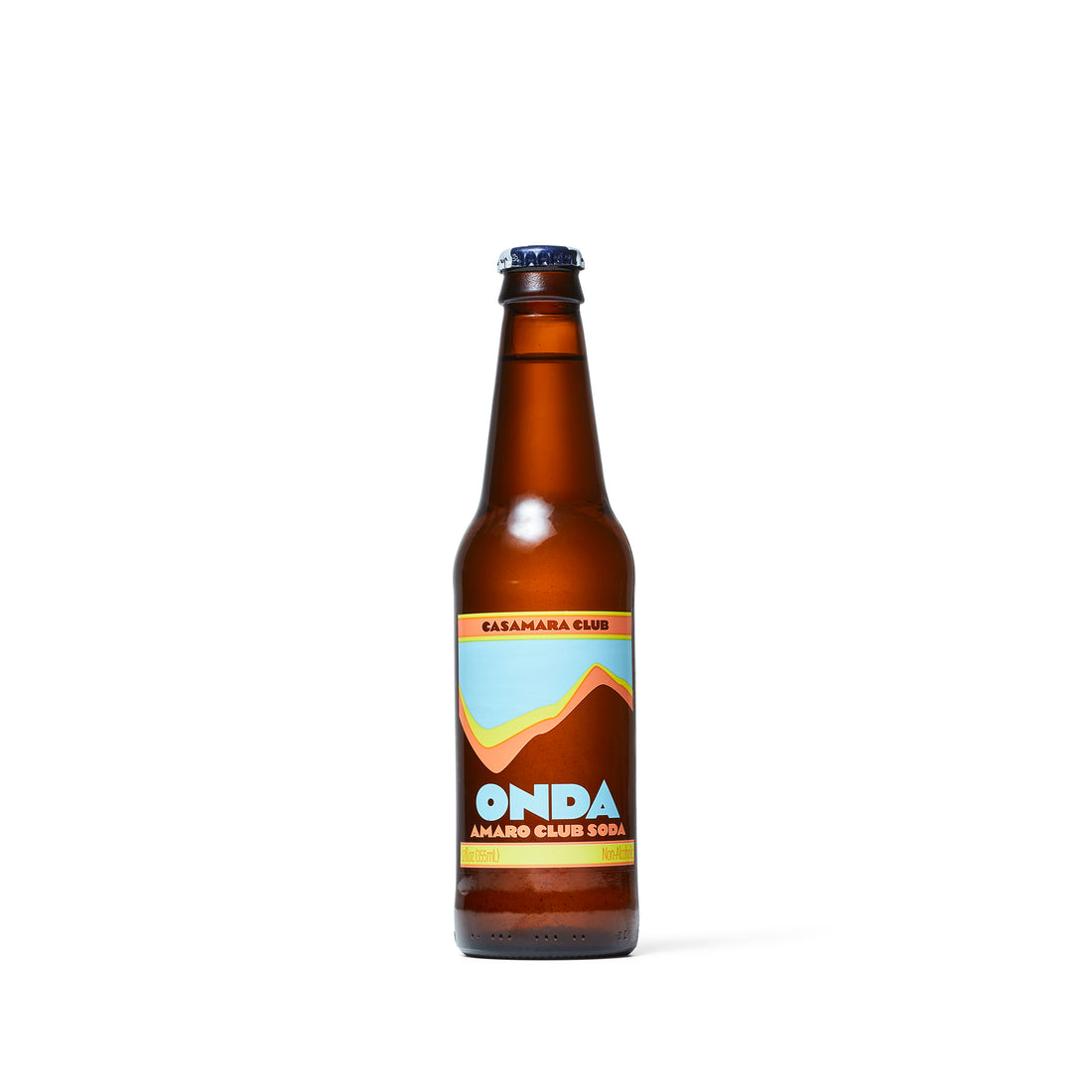 In Stock, Ready to Ship
Description
Nutrition
Ingredients
Onda is a coastal spritz that's lush, earthy, and adventurous. Notes of candied lemon, woodsy sage, and breezy salinity pair well with crusty bread, seafood risotto, and salty and savory foods like prosciutto and fried chicken.
Ingredients: Sparkling Water, Lemon Juice, Demerara Cane Sugar, Extracts of Italian Lemon, Sage Leaf, Rhubarb Root, Italian Chinotto, Juniper Berry, and Aniseed, Mediterranean Sea Salt.
Nutrition Facts: Serv. Size 1 bottle, Amount Per Serving: Calories 15, Total Fat 0g (0% DV), Sodium 70mg (3% DV), Total Carb. 4g (1% DV), Sugars 4g, Protein 0g. Percent Daily Values (DV) are based on a 2,000 calorie diet.

Made in United States of America
(4)-330ml
Serving Size:
Calories : 15
Fat: 0g
Sodium: 70mg
Carbs: 4g
Sugar: 4g
Protein:0g
Sparkling water, lemon juice, demerara cane sugar, and extracts of italian lemon, sage leaf, rhubarb root, italian chinotto, juniper berry, and anise, with mediterranean sea salt.