Domaine Dupont Jus De Pomme Pétillant Non-Alcoholic Sparkling Cider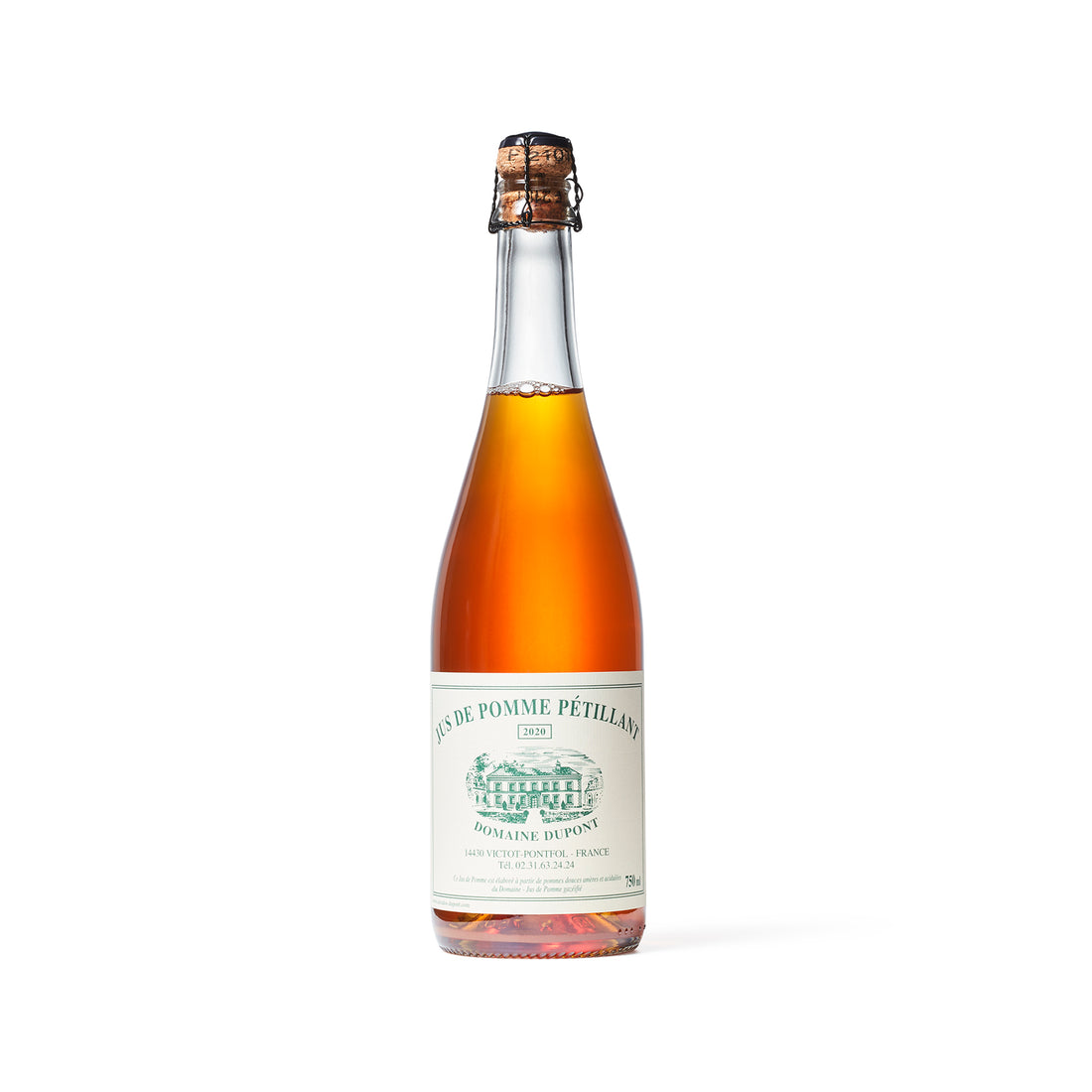 LOW STOCK

Only 19 left Available to Ship & Available for Pickup or Local Delivery
Overview
Details
Tasting Notes
Domaine Dupont is a French family estate known for its fine ciders. The history of the Dupont family, tracing all the way back to 1703, is marked by a long line of cattle raising, cider and calvados production, and stunning apple orchards in the heart of the Pays d'Auge region of Normandy. With a focus on producing the highest quality apples and infusing each blend with the character of the terroir, their range of beverages is elegant, sophisticated, and authentic.
The Jus de Pomme Pétillant is Domaine Dupont's premium, sparkling apple juice made in Victot-Pontfol. Apples harvested between September and November are mixed, crushed, and pressed in a slow, delicate fashion that preserves the magic of the fruit. The finished juice is clarified, pasteurized, and carbonated. No extra sugar is added (or needed!). It's not often we speak in volumes about apple juice, but the Dupont family doesn't disappoint. We love this elevated expression—it's bottled like a fine wine, no less. Enjoy!
The unopened bottle is shelf-stable for two (2) years at room temperature. For the best taste experience, keep cold and drink within two (2) days of opening.
How To Enjoy
Sip and pour! Enjoy from your favorite champagne flute or coupe.
Ingredients
100% Apple Juice
 
Nutrition Facts
Product Size: 750ml
Serving Size: 240ml
Calories: 26
Fat: 0g
Sodium: 5mg
Carbs: 31g
Sugar: 29g
Protein: 140g
ABV: Less than 0.5%
Straw yellow and slightly hazy in the glass with baked apple aromatics and a fresh, effervescent palate: the blend of 50% acidic and 50% bittersweet apples strikes a perfectly satisfying balance.