Hand on Heart - Non-Alcoholic Chardonnay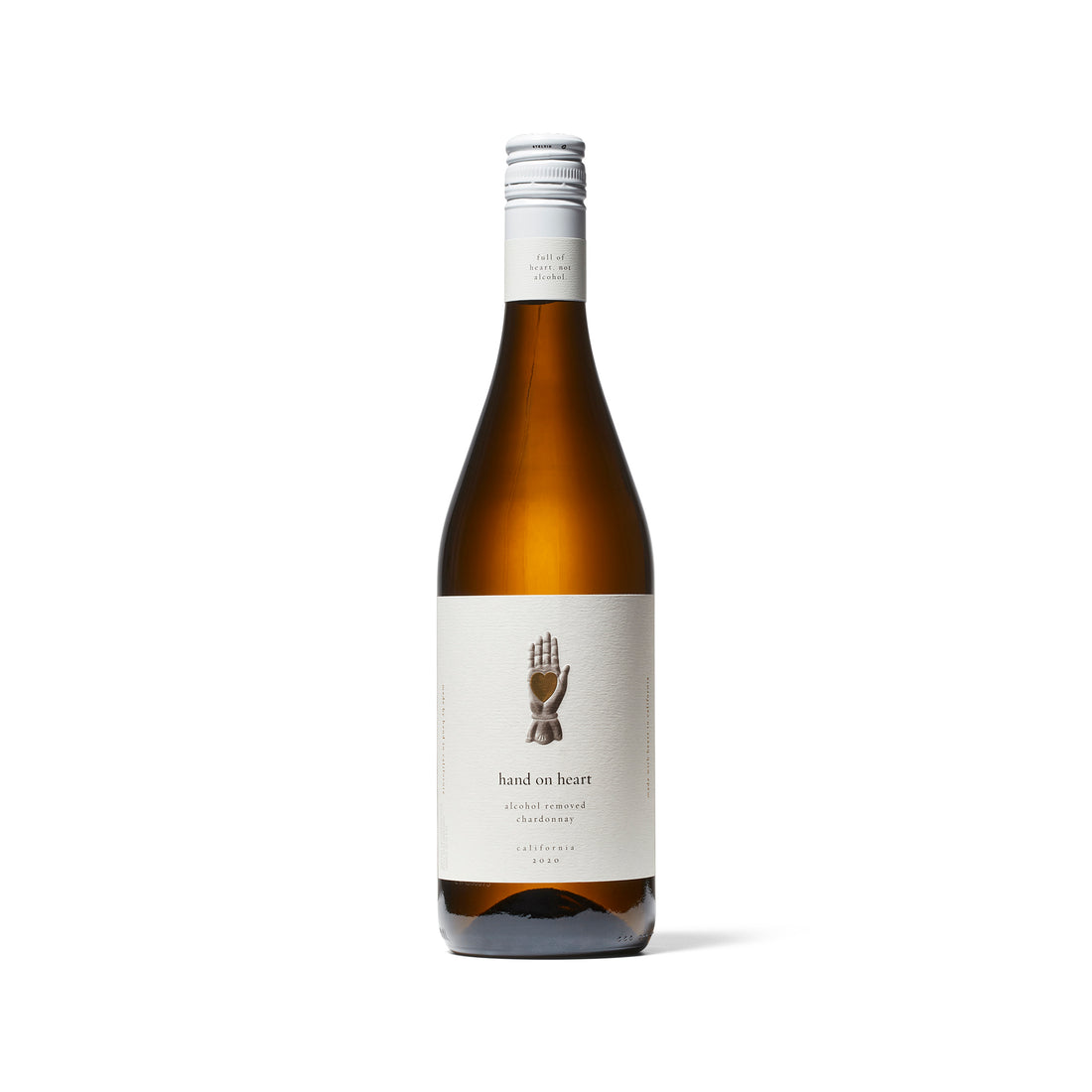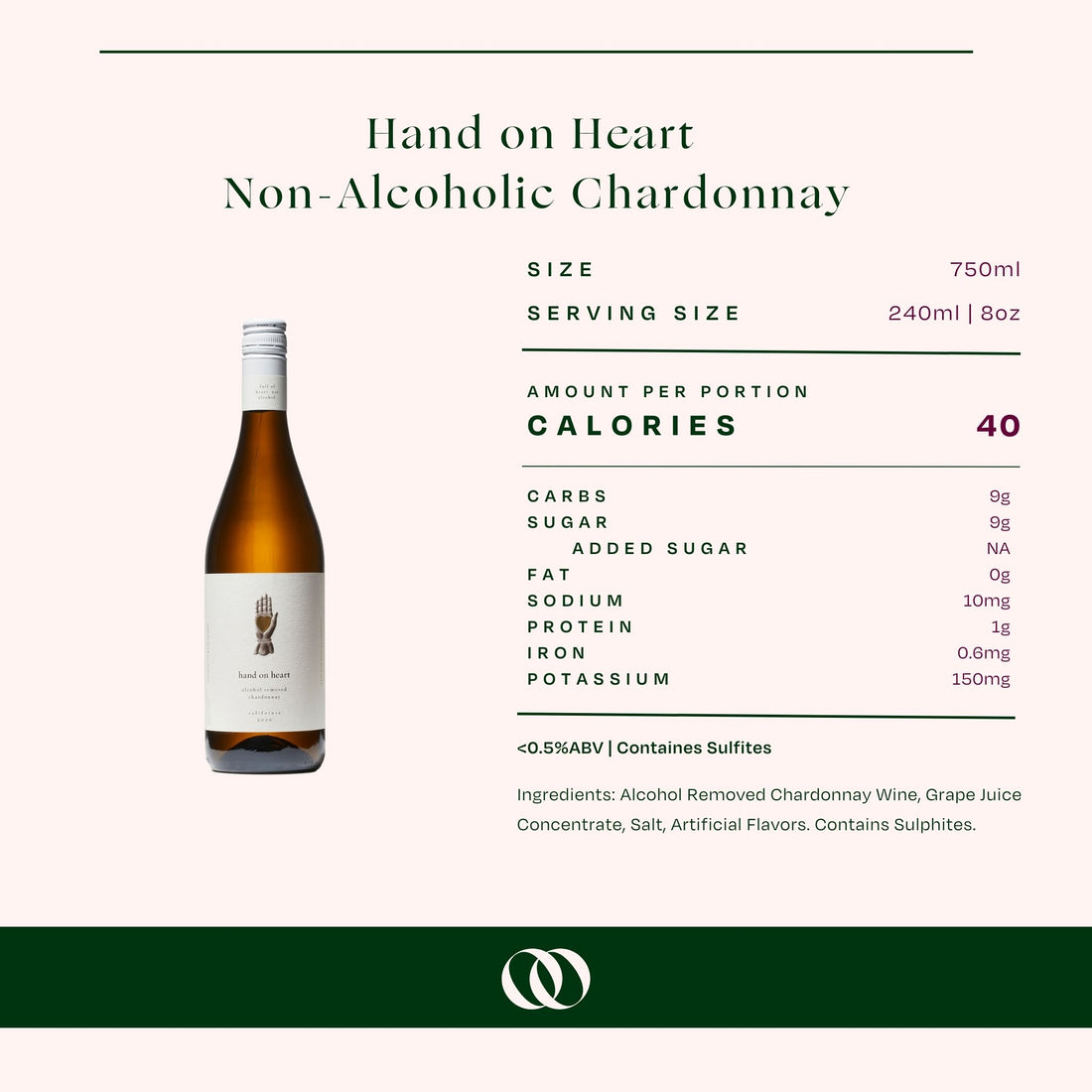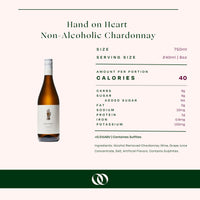 In Stock, Ready to Ship
Description
Nutrition
Ingredients
A beautiful expression of a true California Chardonnay, this wine opens with distinct aromas of freshly buttered popcorn and bright, tropical fruit flavors. Layers of mango, peach, nectarine and ripe golden apple fill the palate, revealing delicate notes of toasted almond and sweet spices. This rich and buttery non-alcoholic wine pairs beautifully with seafood and light dishes, offering the perfect refreshing addition to a delicious, healthy meal.
750ml
< 0.5% ABV
TASTING NOTES

Full-bodied with a decadent tropical aroma and rich buttery flavor with hints of crisp, golden apple. Sunflower seed and toasted pecans come in for a savory finish. 
Serving Size: 240ml
Calories : 40
Fat: 0g
Sodium: 10mg
Carbs: 9g
Sugar: 9g
Protein:1g
Alcohol Removed Chardonnay Wine, Grape Juice Concentrate, Salt, Artificial Flavors. Contains Sulphites.