Hella - Ginger Bitters 5oz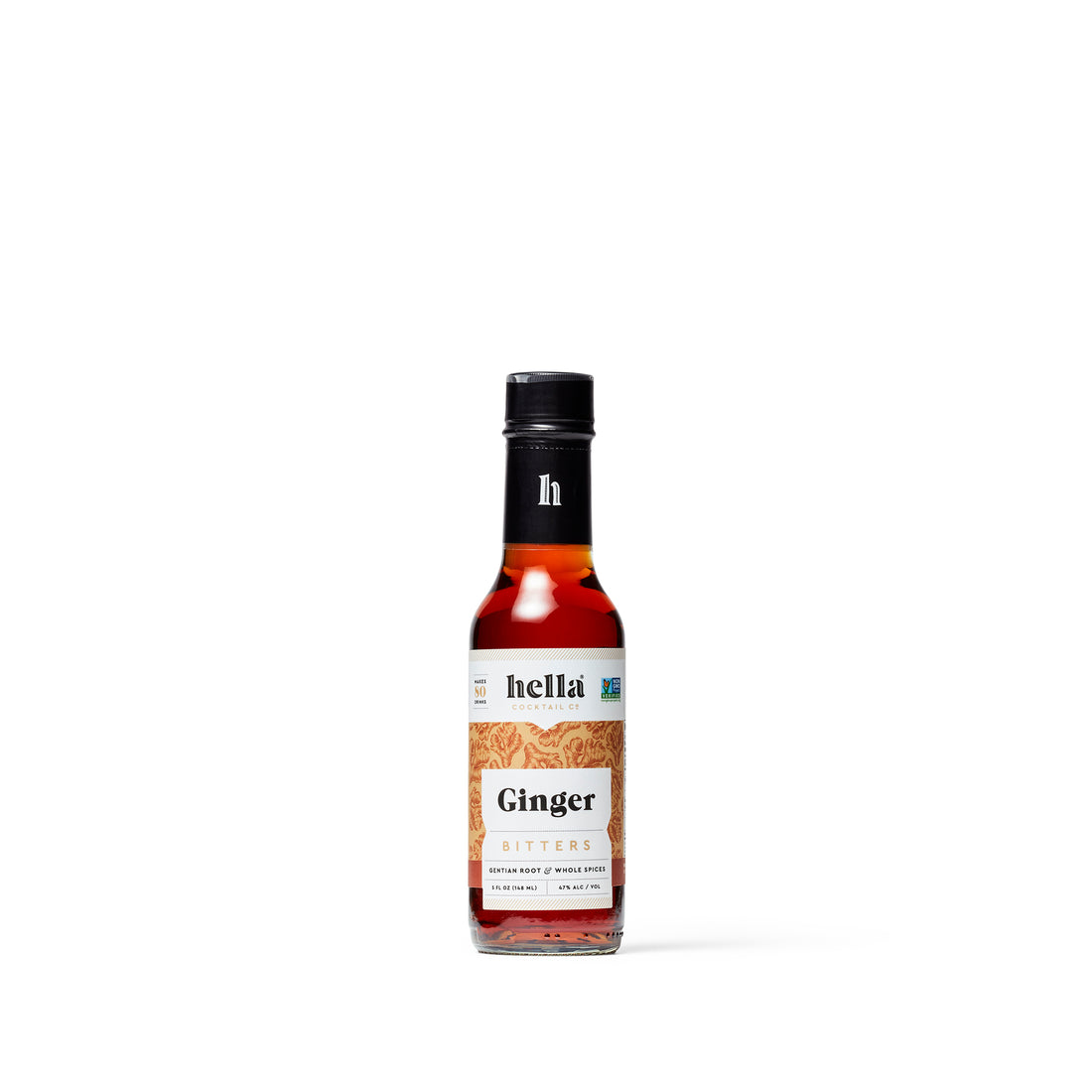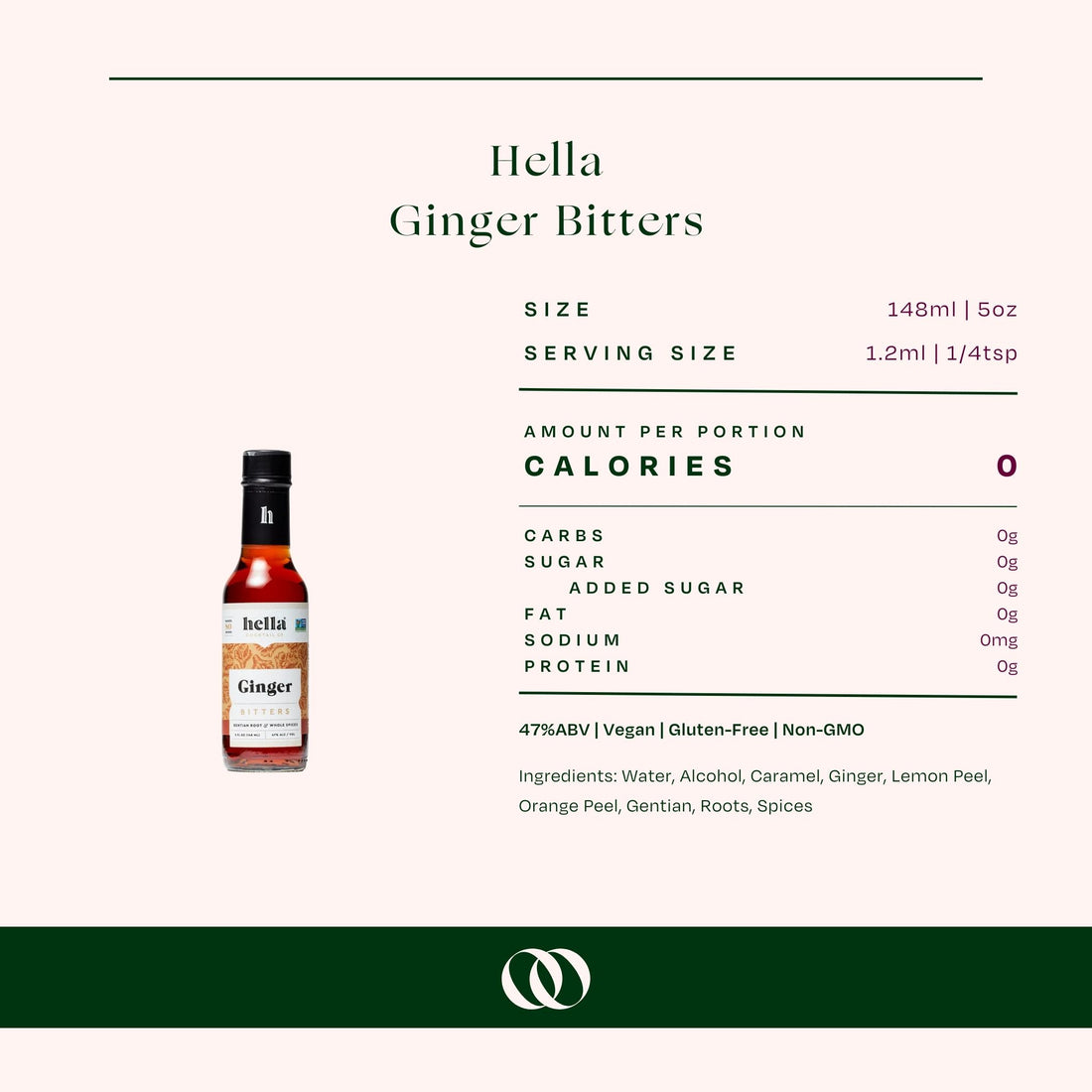 Available to Ship & Available for Pickup or Local Delivery
Overview
Details
Tasting Notes
Hella Cocktail Co. is a non-alcoholic collection of premium bitters, mixers, and pre-mixed drinks made with hospitality, generosity, and real ingredients. The Hella Ginger Bitters formula is an original, vibrant presentation of the golden child of the spice family. As a root of all trades, ginger is often described as zingy–a perfect nod to its botanical name, Zingziber. Hella's Ginger Bitters are made with both dried and crystallized ginger–a duality that blends sweet and savory flavors. Real lemon peel is added for a bright touch of citrus. This formula's versatility lends itself to sweet, spicy, and savory recipes. There's something irresistible about its earthy edge.
How To Enjoy
Much like using vanilla extract in the kitchen, bitters can be added to taste in a variety of recipes calling for extra flavor. A drop or two of Ginger Bitters will add depth to any soda water, tonic, or cocktail recipe.
For a Hella Whiskey Ginger & Bitters, mix 2 oz of bitters with an optional 1.5 oz of whiskey or whiskey alternative. Combine with ginger ale and garnish with a lime. So simple you could make it on an airplane.
Ingredients
Water, Alcohol, Caramel, Ginger, Lemon Peel, Orange Peel, Gentian, Roots, Spices
 
Nutrition Facts
Product Size: 148ml
Serving Size: 1.8ml
Calories: 0
Fat: 0g
Sodium: 0mg
Carbs: 0g
Sugar: 0g
Protein: 0g
ABV: Less than 0.5%
Ginger, gentian root, and spices create a bitter blend paired with the zest of fresh orange and lemon peels.