Hella - Mexican Chocolate Cocktail Bitters 5oz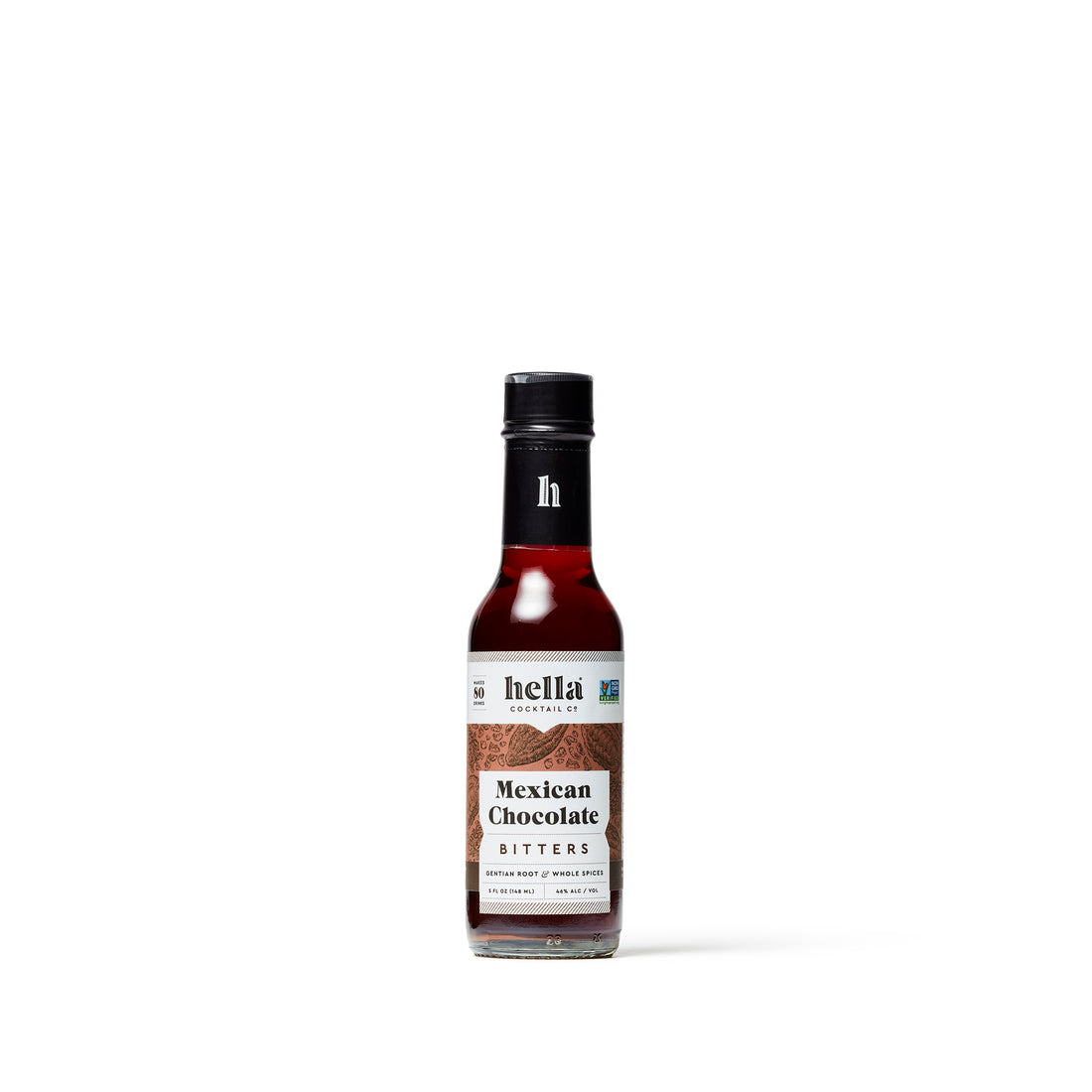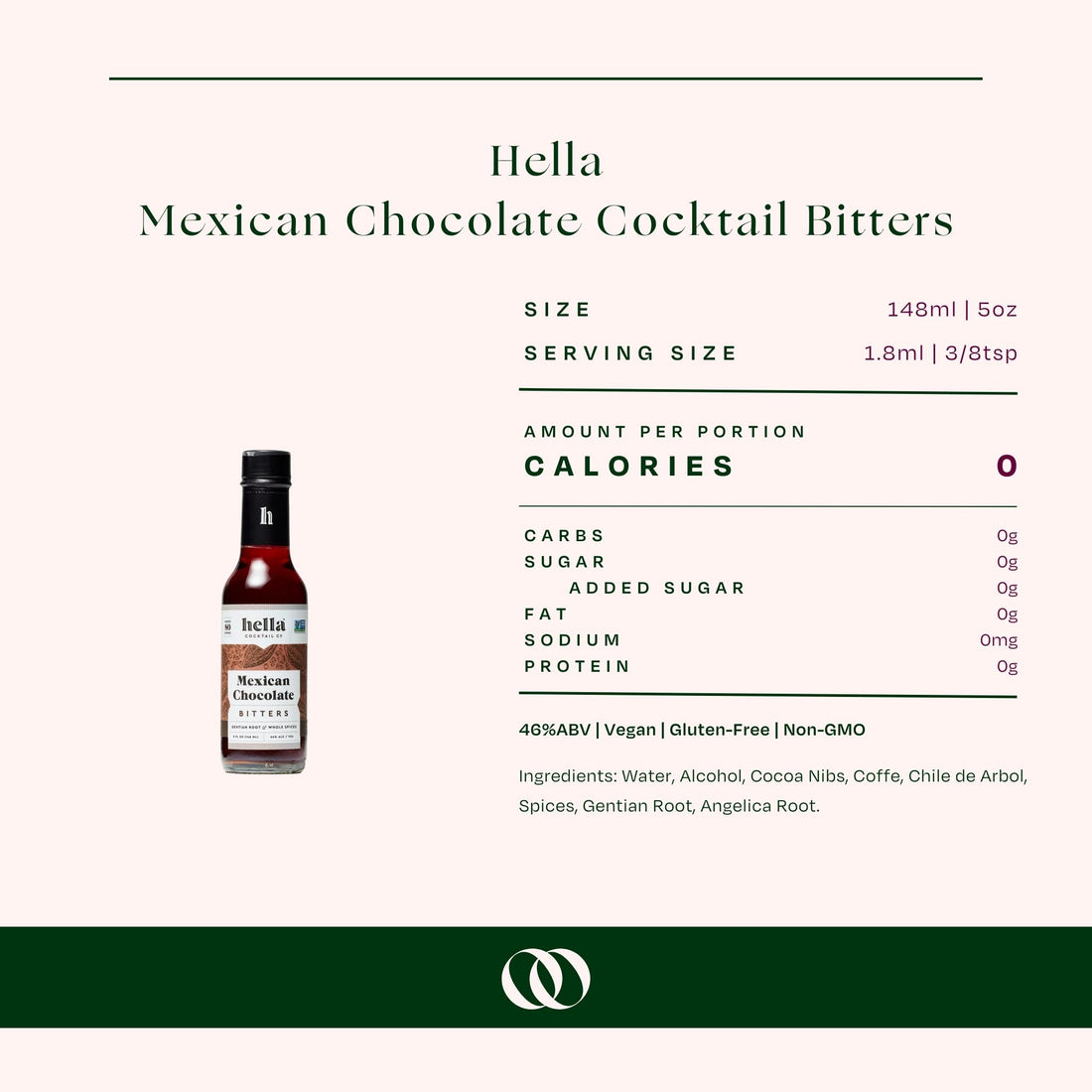 In Stock, Ready to Ship
Description
Nutrition
Ingredients
Hella Cocktail Co. is a non-alcoholic collection of premium bitters, mixers, and pre-mixed drinks made with hospitality, generosity, and real ingredients. Their Mexican Chocolate Bitters formula pushes the envelope as far as traditional bitters flavors go. Cocoa, chocolate, and Chile de Arbol come together in a dark, bitter, and heated formula. For a kick at the beginning of your evening or a bit of warmth on a cold day, these flavors will meet you where you are and help elevate your taste buds to the next level. Its unconventional, feisty flavor just might inspire you to do that thing you've been on the fence about.
5 oz
< 0.5% ABV
HOW TO ENJOY
Much like using vanilla extract in the kitchen, bitters can be added to taste in a variety of recipes calling for extra flavor. Just a drop or two with soda water or tonic and you have a fiery, invigorating bitters and soda.
To get in touch with your creative side, experiment with smoky, spicy, and bold cocktails. We recommend using non-alcoholic spirits akin to mezcal, tequila, or whiskey when using Mexican Chocolate Bitters.
TASTE
Rich, deep flavors of coffee, cocoa, and baking spice are accompanied by spicy Chile De Arbol for a smooth, heated finish.
Serving Size: 3/8 tsp (1.8ml)
Calories : Og
Fat: Og
Sodium: Og
Carbs: Og
Sugar: Og
Protein:Og
Water, Alcohol, Cocoa
Nibs, Coffee, Chile de Arbol, Spices,
Gentian & Angelica Root