Lautus - Non-Alcoholic Wine - Sauvignon Blanc - 4-Pack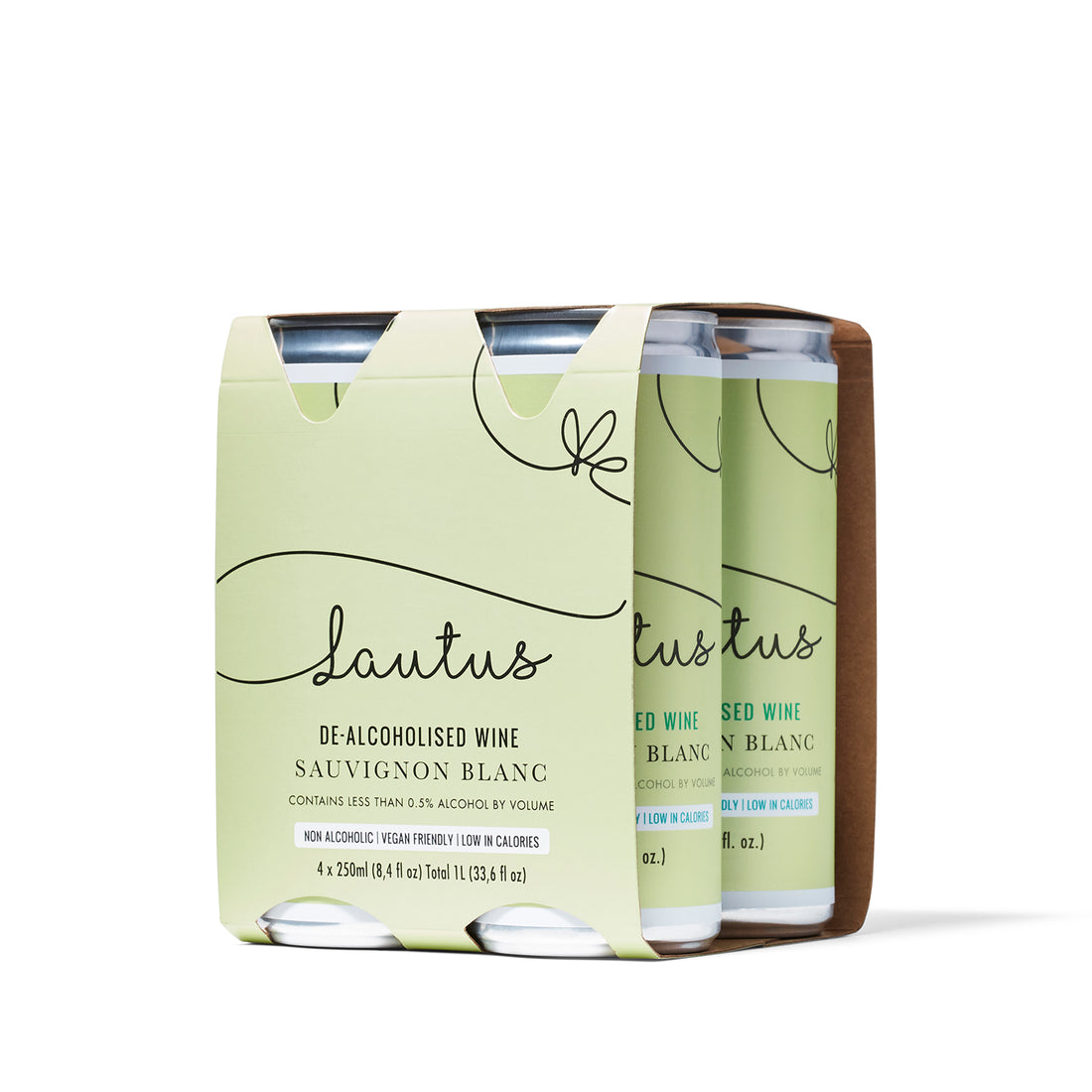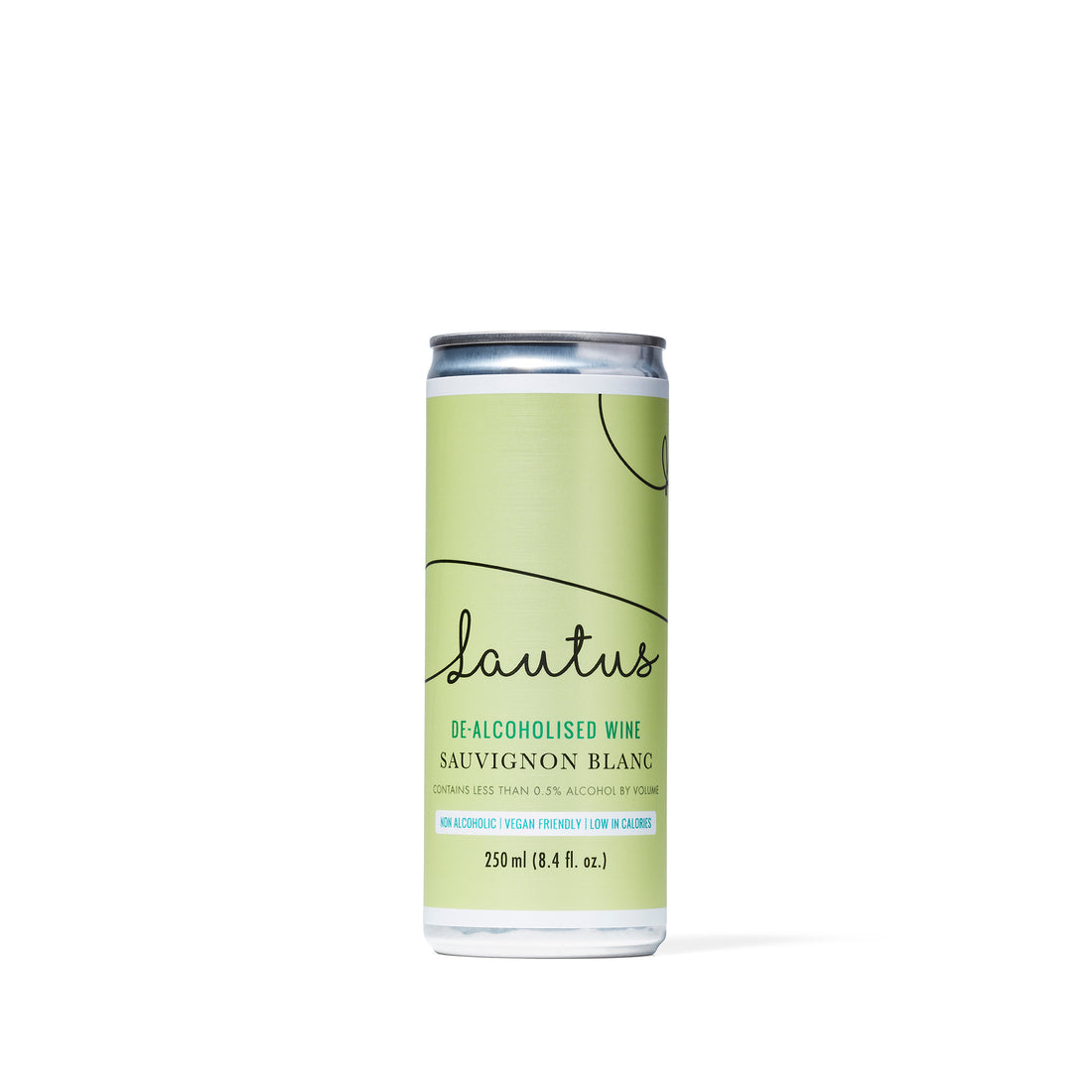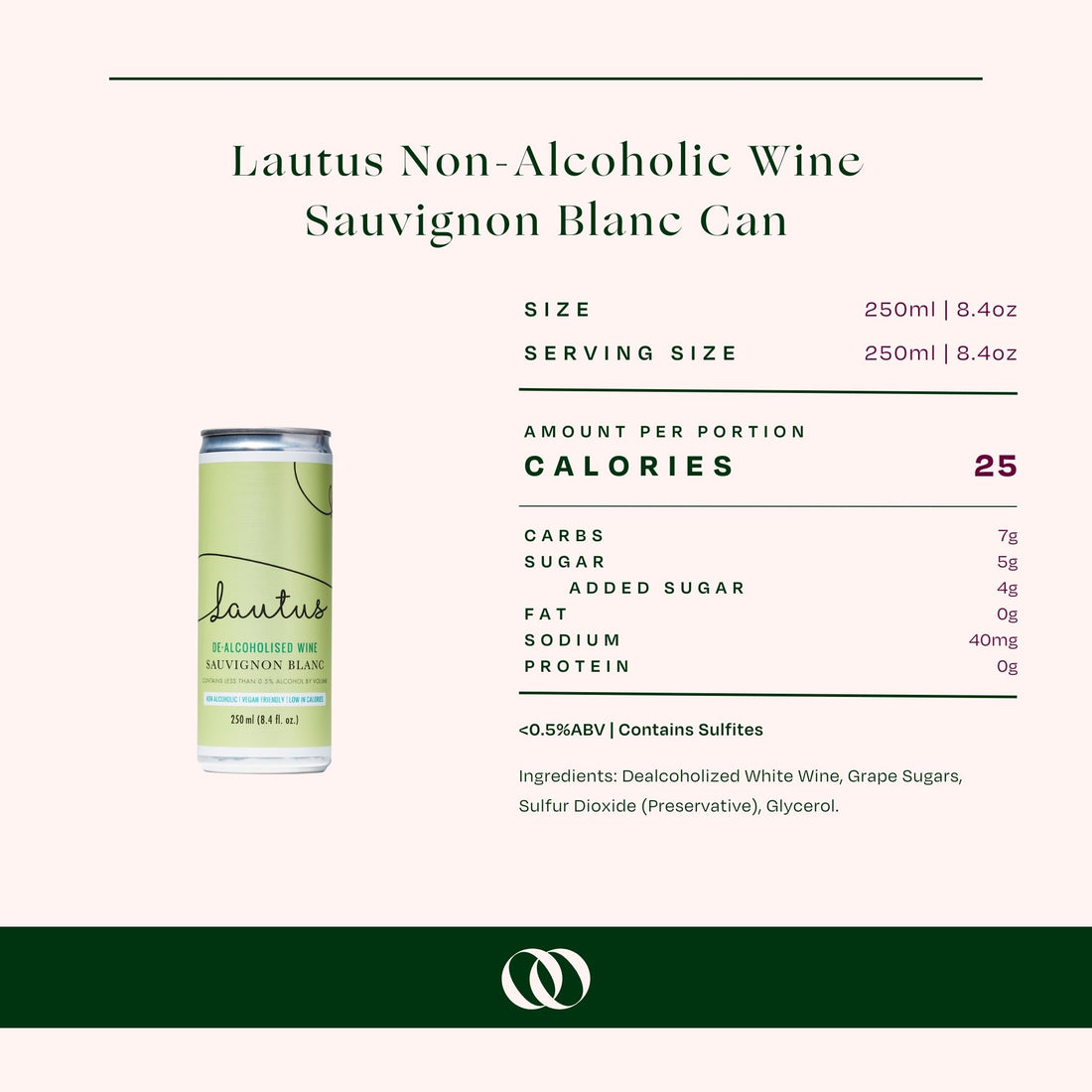 In Stock, Ready to Ship
Description
Nutrition
Ingredients
Since 2017, Lautus De-Alcoholized Wines has showcased premium wines of beautiful
complexity & finesse. By using cutting edge technology and modern techniques,
Lautus offers balanced, non-alcoholic wines of pure flavor and less calories.

Sauvignon Blanc
Aromas of gooseberry, capsicum and citrus. The palate is underpinned by tropical fruit and lime, finishing with a fresh acidity.
Serving Size: 250ml
Calories : 25
Fat: 0g
Sodium: 40mg
Carbs: 7g
Sugar: 5g
Protein:0g
Dealcoholized White Wine, Grape Sugars, Sulfur Dioxide (Preservative), Glycerol.