NON -  #3 Cinnamon & Yuzu - Non-Alcoholic Wine Proxy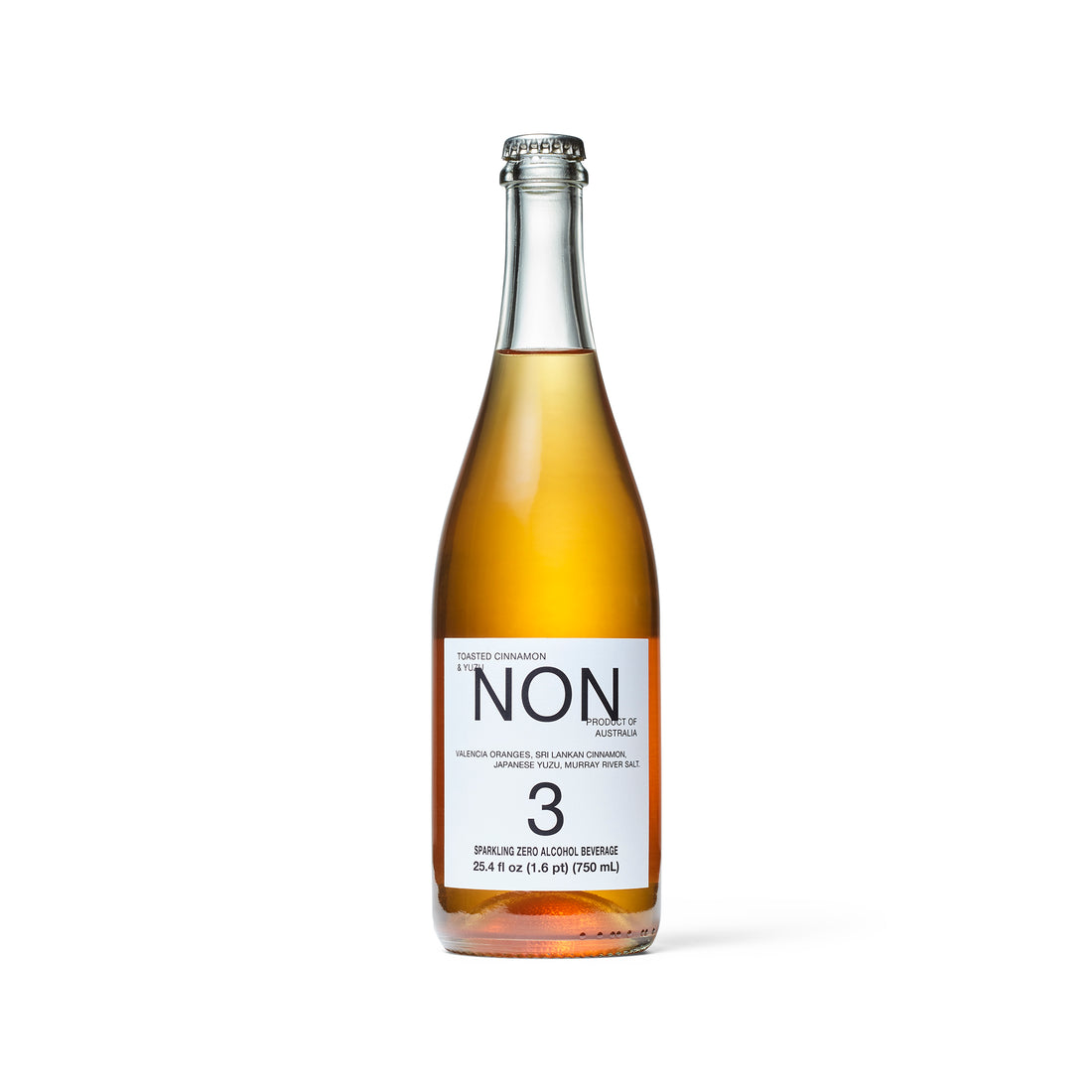 In Stock, Ready to Ship
Description
Nutrition
Ingredients
NON is redefining the wine occasion with zero proof wine alternatives. Created with a novel, perfumery-inspired approach, each chic bottle is built with elements of floral, tannin, salinity, and acidity. The ​​NON3 Toasted Cinnamon & Yuzu is an everyday option with a bright, tart palate and hints of savory flavors. Japanese Yuzu and Valencia oranges bring the citrus, and Sri Lankan Cinnamon and Murray River Salt add unexpected elements. NON recommends it alongside miso glazed vegetables, antipasti, and fresh seafood. With a drinking experience similar to that of white wine, it's a refreshing serve perfect as an apéritif or happy hour refreshment. 
750 ml 
< 0.5% ABV
For the best taste experience, serve at 42°F-50°F and store in a cool, dry place. Refrigerate after opening and consume within 2-3 days.
TASTE
Pale yellow in the glass with floral aromatics and a citrusy, tart palate of Japanese Yuzu and Valencia Oranges. Savory undertones, cinnamon, and salt add versatile spice to the palate.
Serving Size: 5oz
Calories : 40
Fat: 0g
Sodium: 72mg
Carbs: 10g
Sugar: 8g
Protein:0g
YUZU, WHOLE ORANGES, CINNAMON, MURRAY RIVER SALT, ORGANIC CANE SUGAR, VERJUS, WATER, PRESERVATIVES 211 (Sodium Benzoate), 220 (Sulphur Dioxide), 224 (Potassium)