Spiritless - Non-Alcoholic Old Fashioned Pour Over Cocktail - 4 Pack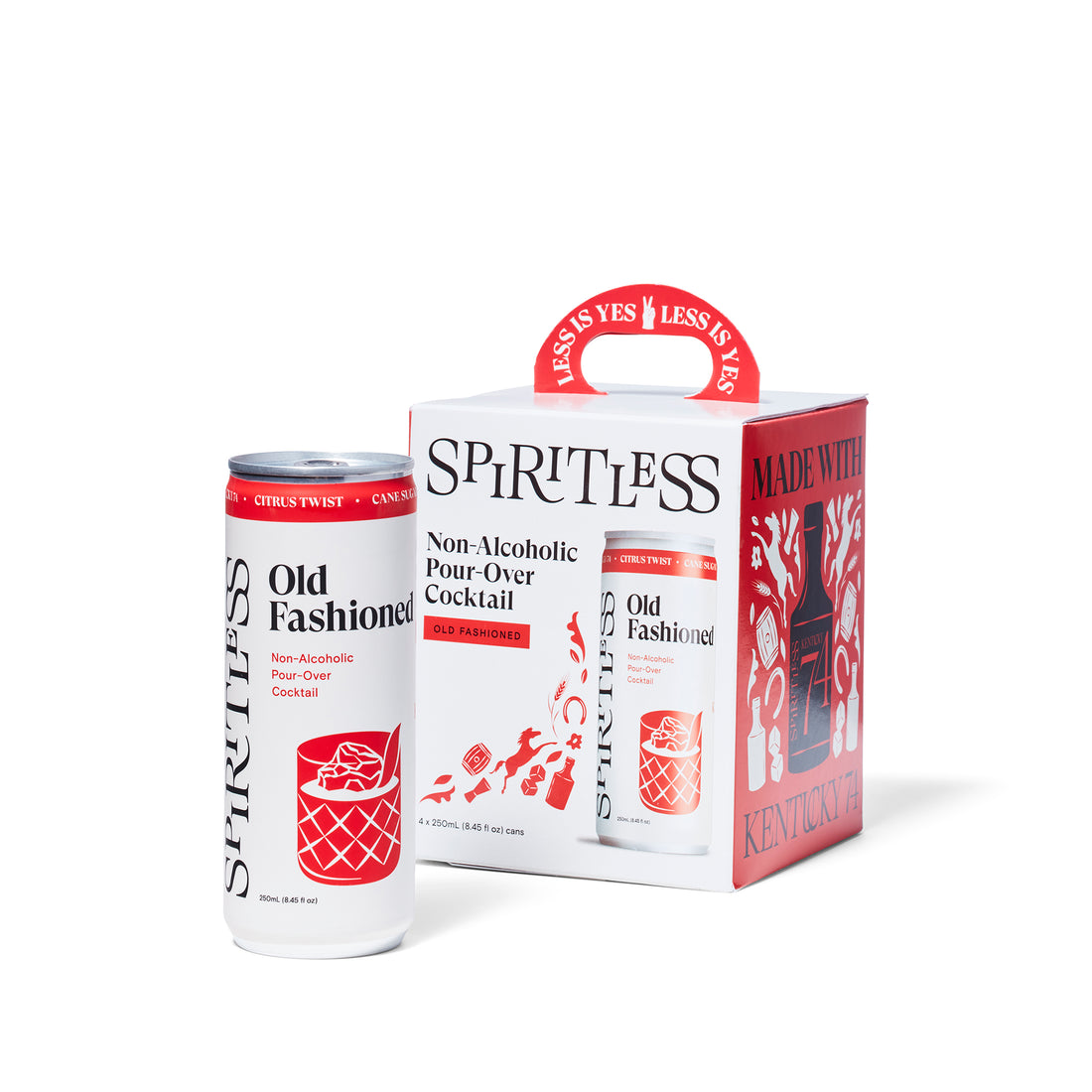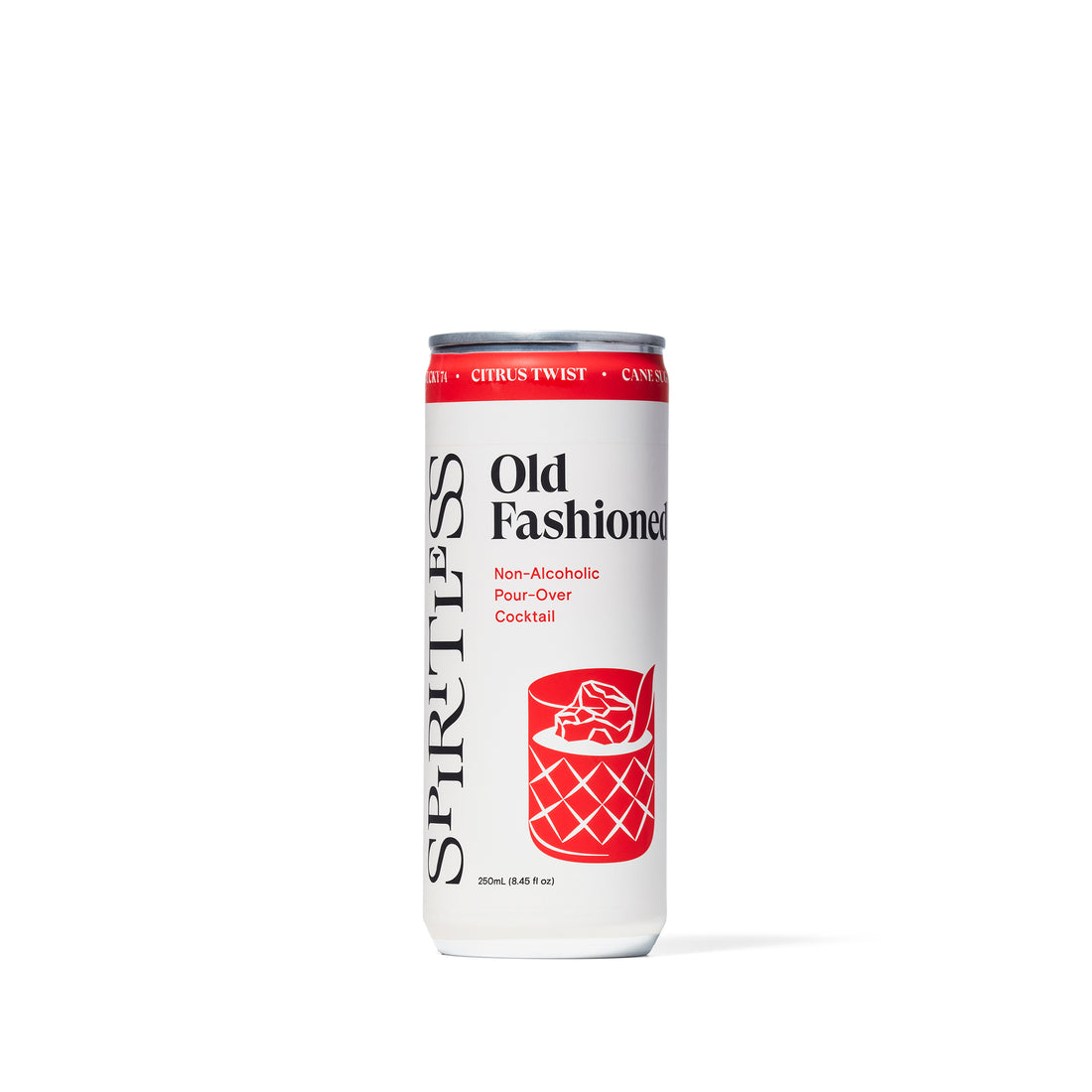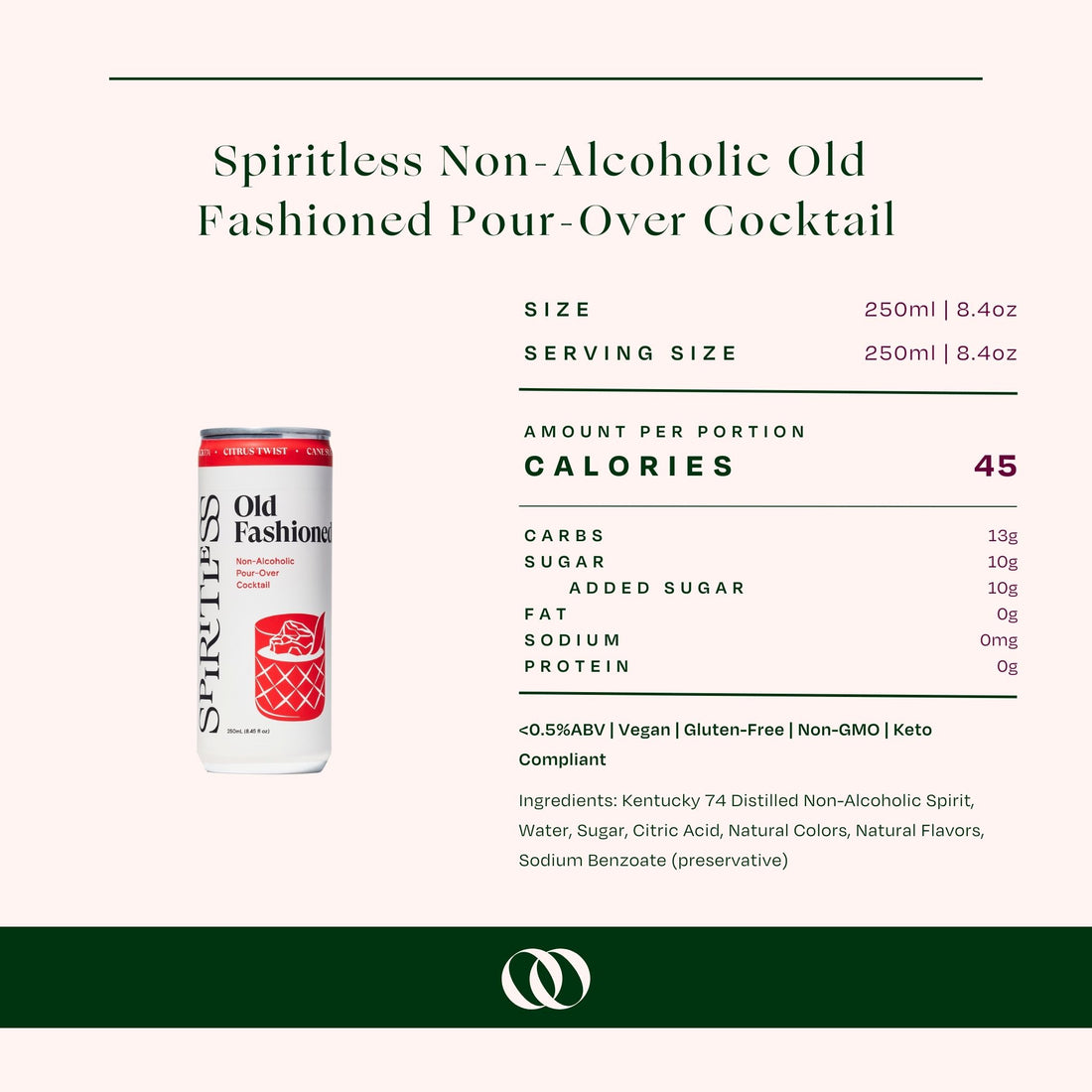 Available for Pickup or Local Delivery - Not Available to Ship
Overview
Details
Tasting Notes
Spiritless was created to bring optionality to your drinks and more freedom to your days. The Old Fashioned Pour-Over Cocktail is a ready-to-drink, non-alcoholic take on a classic Old Fashioned. With the convenience of an easy-to-pack can and a sophisticated, easy-to-drink palate, it's got the best of both worlds. The Spiritless Kentucky 74 non-alcoholic bourbon is blended with all-natural cane sugar, Chai, and orange zest in a perfectly satisfying serve.
For the cocktail experience, simply serve over ice in an Old Fashioned glass, add an orange peel, and relish in the familiar flavors. Spiritless is perfect for going halfsies on cocktails for lower ABV options. If you're looking for an alcoholic Old Fashioned with a milder buzz, simply add a one ounce shot of your favorite full-proof bourbon to the pour-over.
Ingredients
Kentucky 74 Distilled Non-Alcoholic Spirit, Water, Sugar, Citric Acid, Natural Colors, Natural Flavors, Sodium Benzoate (preservative)
 
Nutrition Facts
Product Size: 250ml
Serving Size: 250ml
Calories: 45
Fat: 0g
Sodium: 0mg
Carbs: 13g
Sugar: 10g
Protein: 0g
ABV: Less than 0.5%
The warm, smoky flavors of Kentucky 74 are lifted with cane sugar, Chai, and orange.