Uncle Waithley's - Ginger Beer with a Scotch Bonnet Bite - Non-Alcoholic - 4 Pack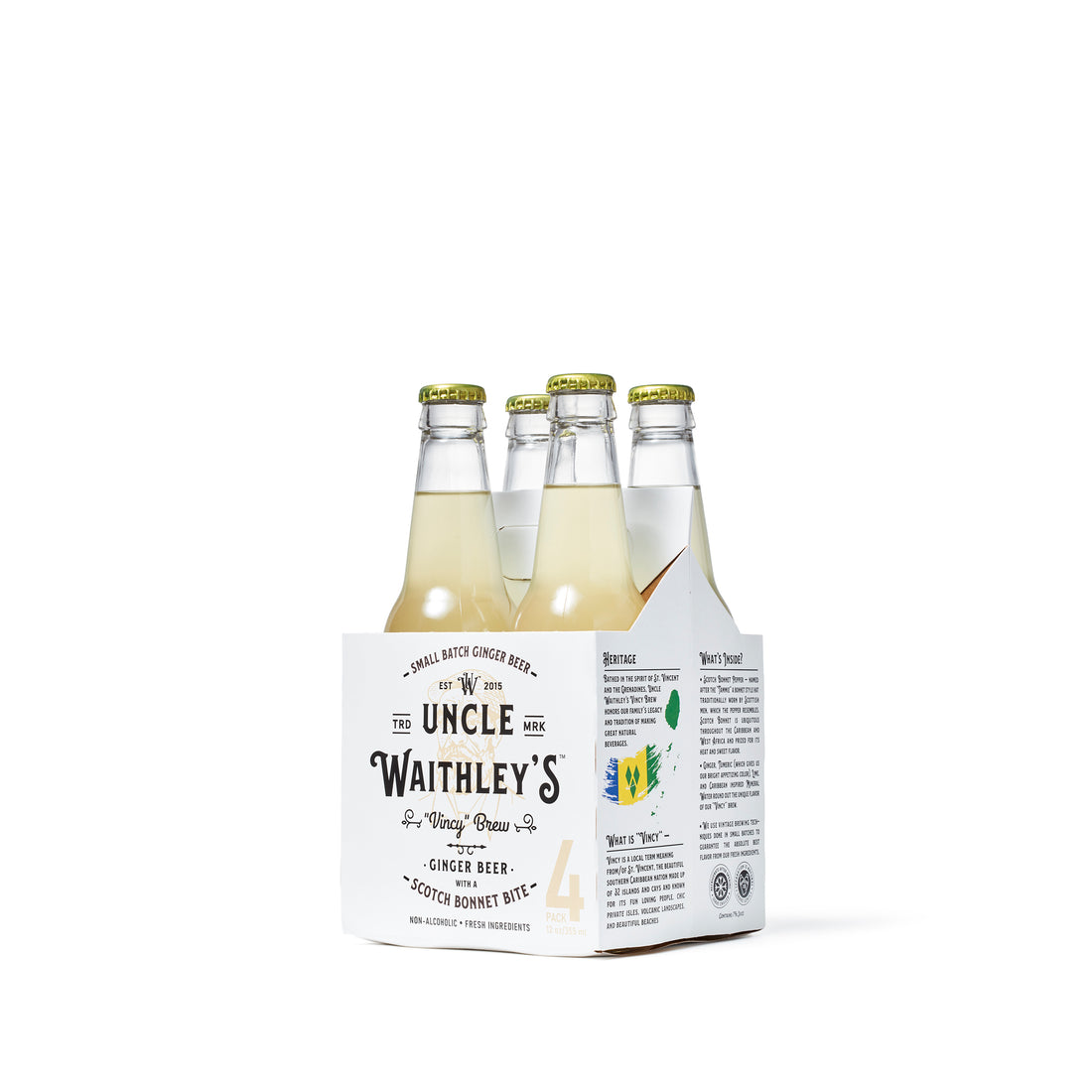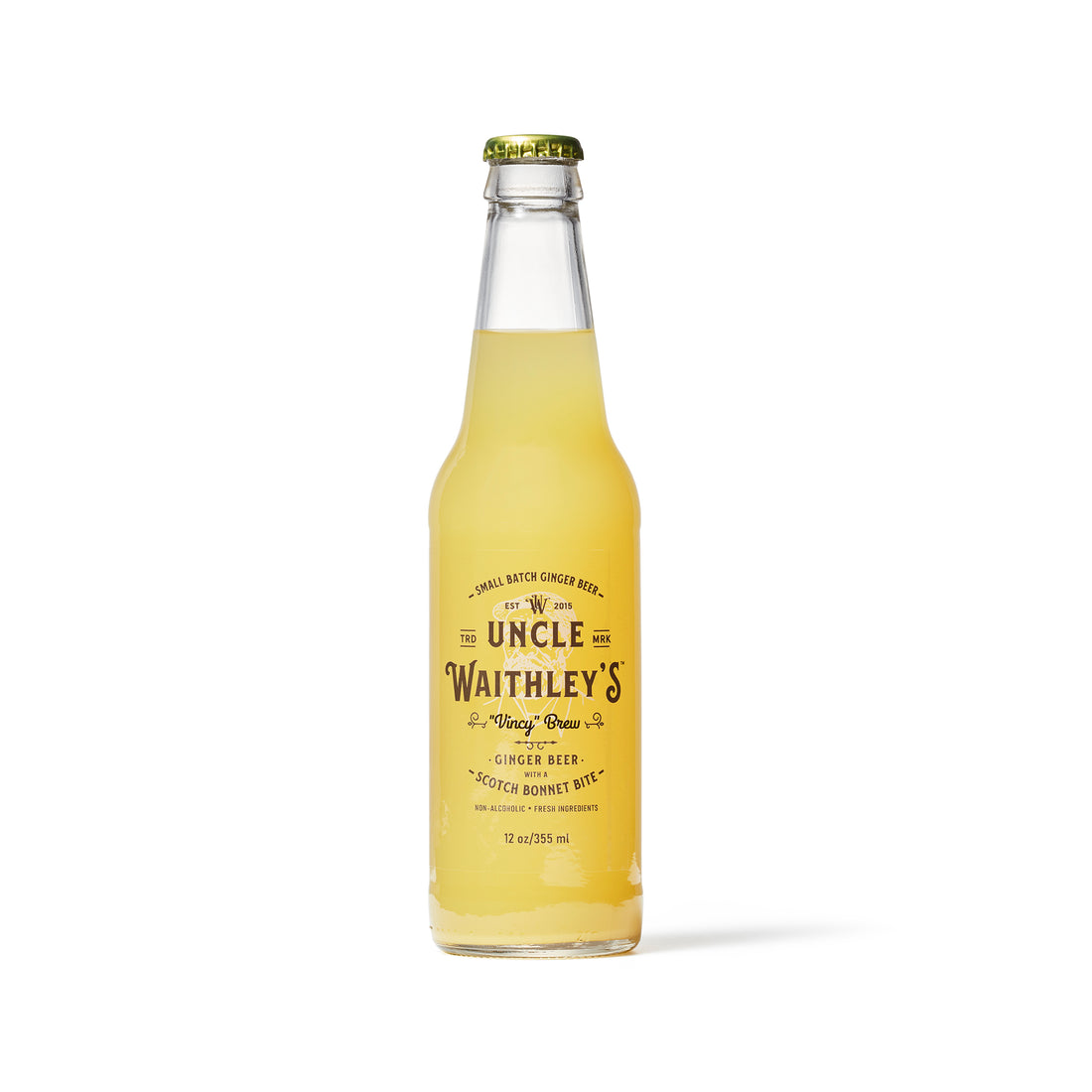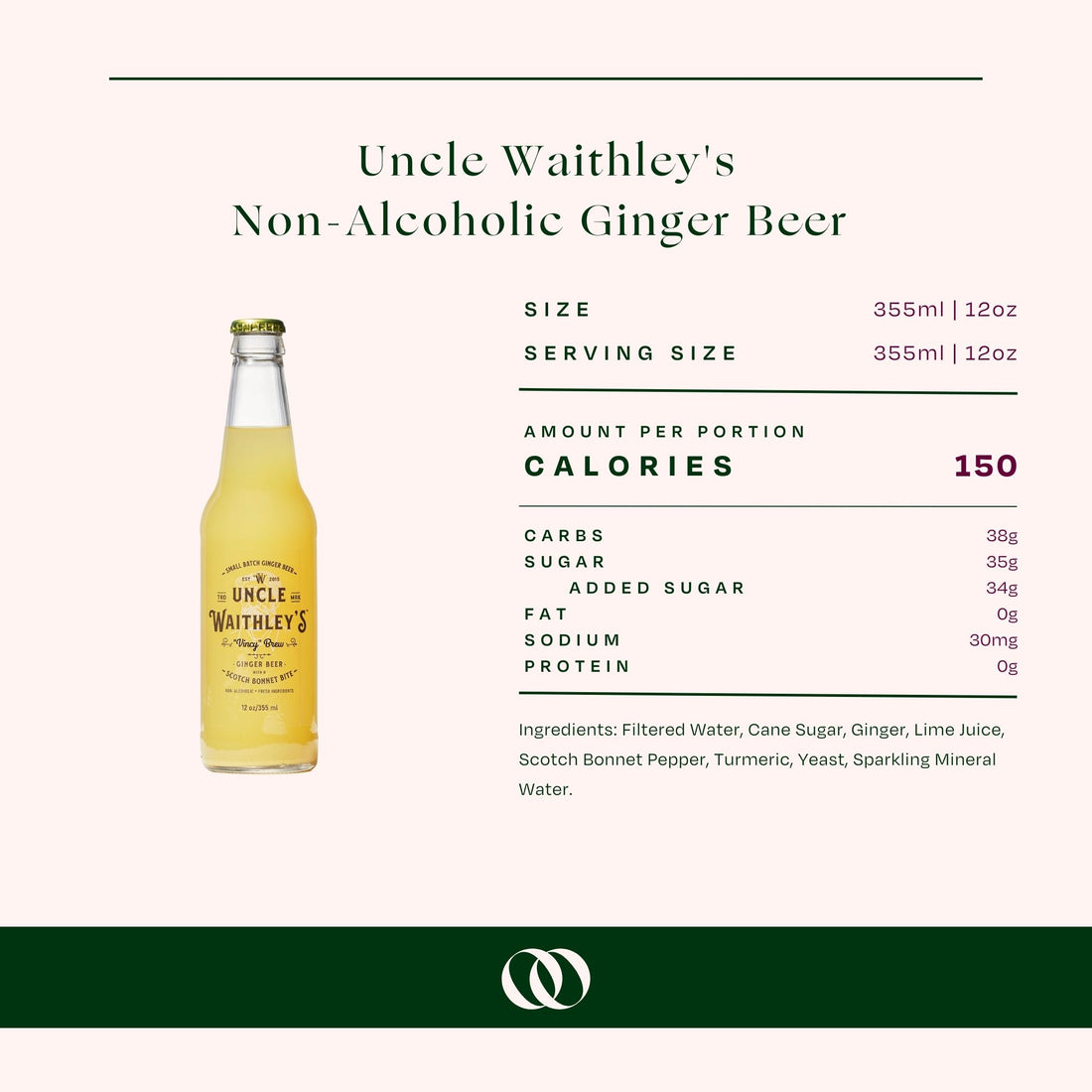 In Stock, Ready to Ship
Description
Nutrition
Ingredients
Uncle Waithley's Vincy Brew is a Caribbean-inspired, small batch ginger beer. Each bottle is made with a whole lot of passion and care in Harlem, New York. The recipe itself was carefully crafted by expert mixologist and founder of 67 Orange—a world-renowned, early 19th-century inspired speakeasy in Harlem. 
Uncle Waithley's is made with fresh ginger, Scotch Bonnet pepper, turmeric, and mineral water. Juicy lime is added right before carbonation for optimal acidity. In fact, the recipe is made up of 7% lime—a cheeky nod to the Caribbean slang lime, which calls to mind good vibes, beloved company, and lively gatherings. The ginger beer rests for 3 days in a vintage fermentation process before the bottles are sealed. 
If it sounds extensive, that's because it is. No shortcuts are taken in the creation of this brew, and the result is nothing short of delightful.
355 ml
0.0% ABV
Pack of 4
HOW TO ENJOY
Uncle Waithley's is made with real, fresh ingredients. A bit of settling is natural—just swirl before pouring! 
Enjoy chilled from the bottle, or mix into your favorite ginger-beer based recipes: Moscow Mule's, Dark & Stormy, or a refreshing Pimm's Cup. 
TASTE
Scotch Bonnett pepper brings a sweet heat to the palate, balanced by spicy ginger and earthy turmeric. Mineral water rounds out the palate and freshly squeezed lime adds a zesty burst of acidity.
Serving Size: 355ml
Calories : 150
Fat: 0g
Sodium: 30mg
Carbs: 38g
Sugar: 35g
Protein:0g
Filtered Water, Cane Sugar, Ginger, Lime Juice, Scotch Bonnet Pepper, Turmeric, Yeast, Sparkling Mineral Water.