Kin Euphorics - Kin Lightwave - Non-Alcoholic Beverage - Single Can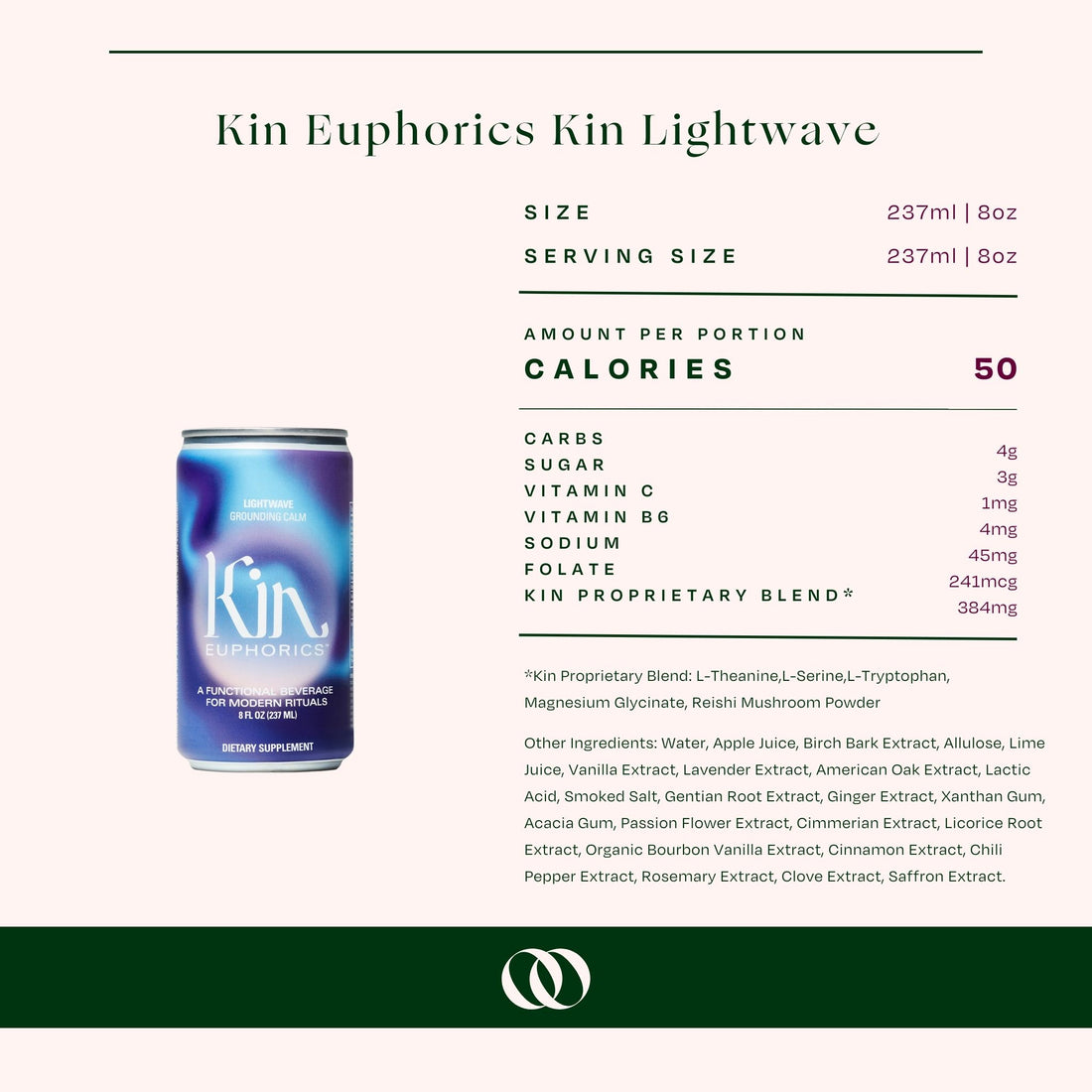 Available to Ship & Available for Pickup or Local Delivery
Overview
Details
Tasting Notes
A smooth blend of lavender-vanilla, birch, and smoked sea salts liven the spirit and satiate the palate. Reishi Mushroom, Saffron, L-Tryptophan and Passionflower delight the mind and root the energetic body.
SERVING
Lightwave is available in 4-packs of 8oz. cans. One can is enough for most, but you may prefer 2 or 3. Limit yourself to 4 cans in 24 hours. 
Ingredients
Carbonated water, white grape juice concentrate, xylitol, gentian root
extract, orange peel extract, licorice root extract, hibiscus extract, citric acid, bitter orange extract,
potassium sorbate, acacia gum, xanthan gum, ginger extract, sea salt.
 
Nutrition Facts
Product Size: 237 ml
Serving Size: 237 ml
Calories: 50
Fat: 0g
Sodium:
Carbs:
Sugar: 5g
Protein: 0g
ABV:
lavender-vanilla, birch, and smoked sea salts