Cheers to hangover-free holidays!
Sip non-alc for a season of bright nights & merry mornings.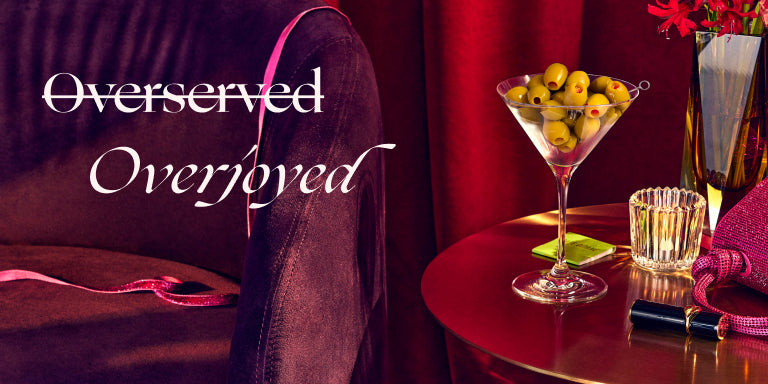 Betty Buzz
✧ 0.0% ABV
✧ Clean mixers made with the finest bubbles by Blake Lively.
✧ Mix in simple tonics, complex cocktails, or enjoy as-is.
Three Spirit
✧ < 0.5% ABV
✧ Spirits & elixirs backed by plant magic, adaptogen, and nootropics.
✧ Designed to energize, socialize, and wind down with you through the evening.
Giesen
✧ < 0.5% ABV
✧ Award-winning wines from New Zealand's Marlborough region.
✧ Family-owned, sustainably sourced, and refreshingly vinous.
Misty Cliffs
✧ < 0.5% ABV
✧ Premium wines from precious maritime vineyards.
✧ Elegant expressions: Sauvignon Blanc, Rosé, and Cabernet Sauvignon & Merlot.
Kolonne Null
✧ < 0.5% ABV
✧ Where the high-end bottle design matches what's inside.
✧ Red, white, and pink wine expressions from family wineries throughout Europe.