Free Spirits - The Spirit of Tequila - Non-Alcoholic Spirit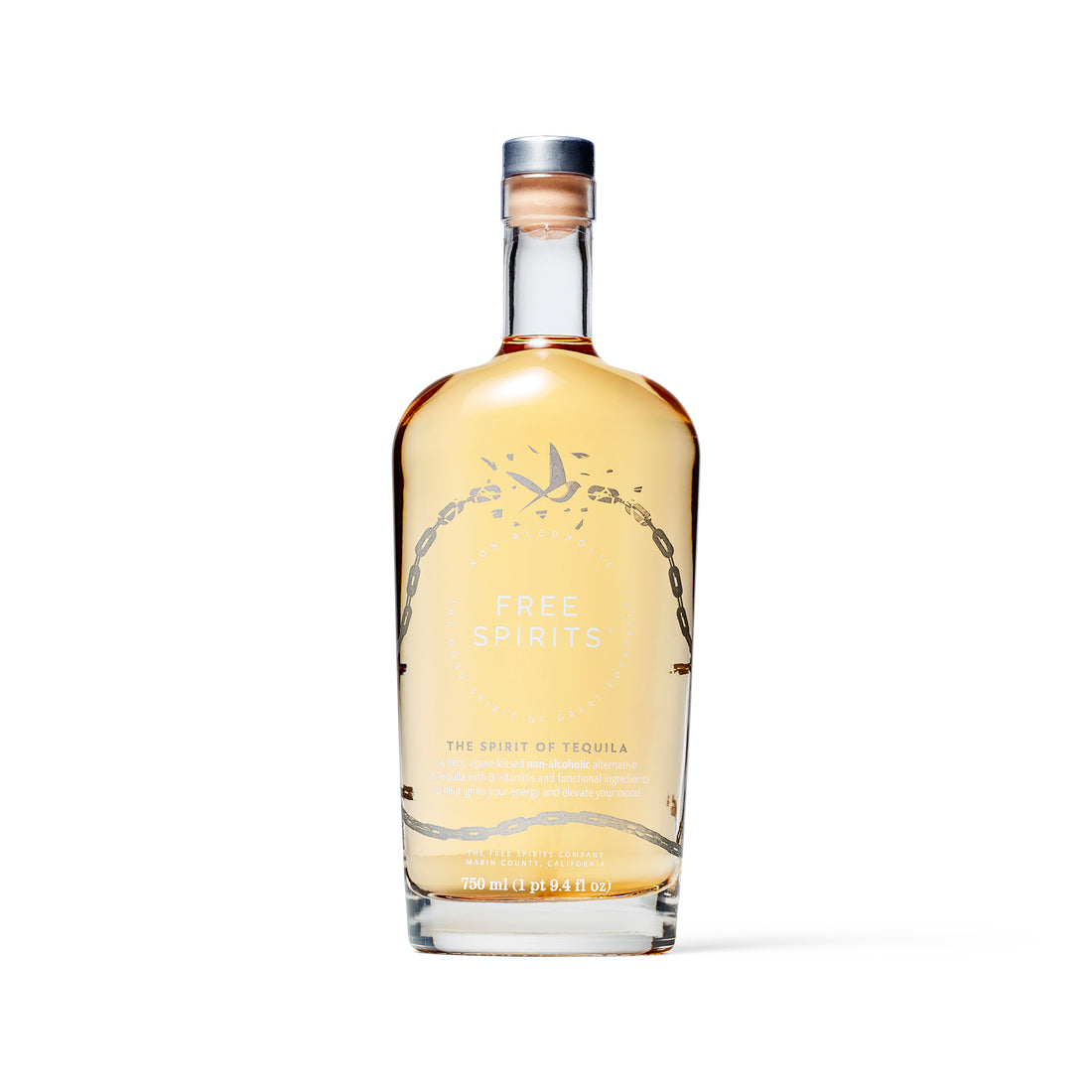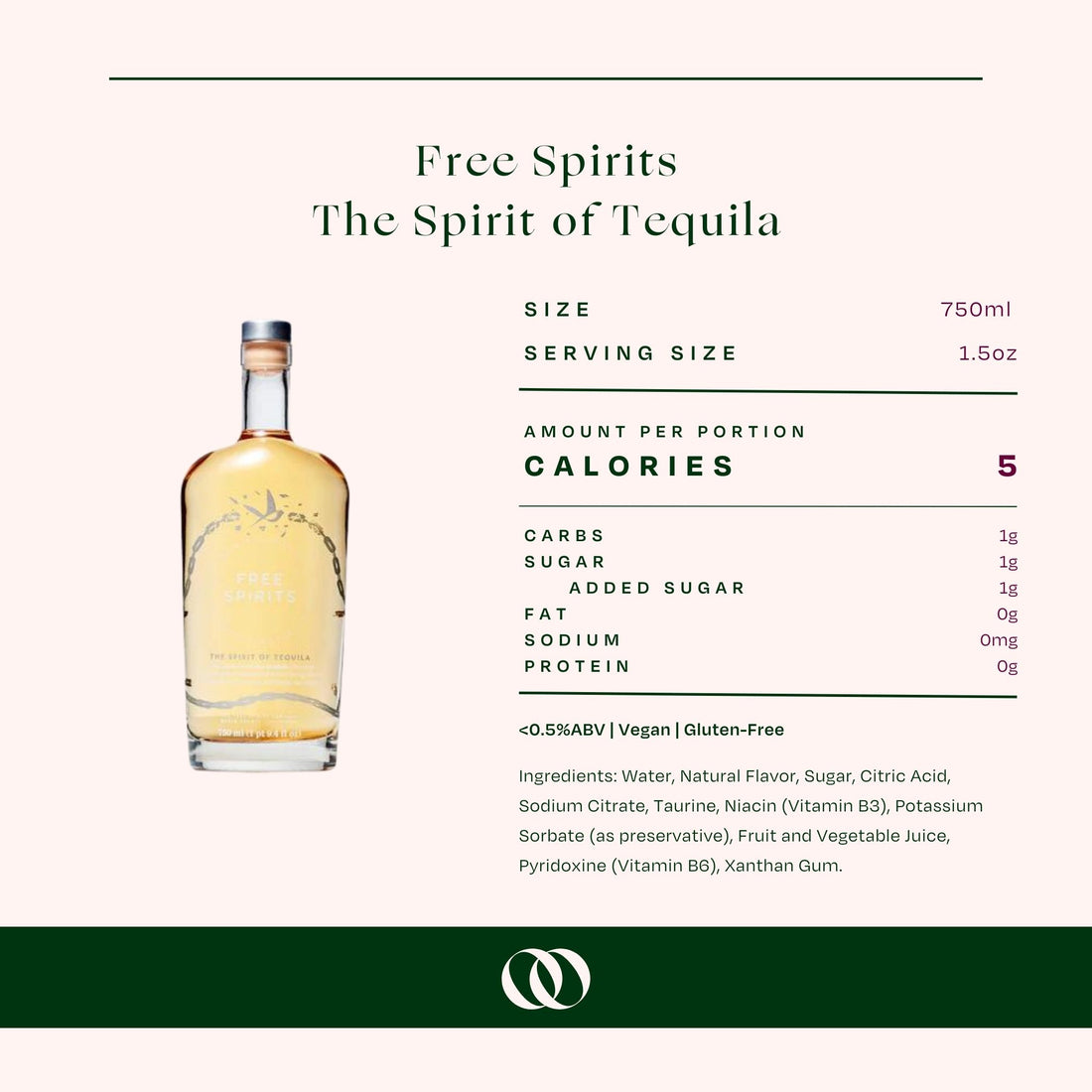 In Stock, Ready to Ship
Description
Nutrition
Ingredients
Made with margaritas in mind, Free Spirits' Spirit of Tequila is guaranteed to bring the heat to your favorite cocktail. With the same fiery, bold complexity as traditional tequila, the Spirit of Tequila offers a healthier, non-alcoholic alternative, crafted with all natural flavors and ingredients for a refreshing experience.
<0.5% ABV
750ml
HOW TO ENJOY
Use in place for all your favorite tequila drinks and enjoy an experience that feels enhanced yet is alcohol-free, due to Free Spirits' functional ingredients. Virgin margaritas are always a no-brainer go-to, but when was the last time you had a tequila sunrise? We recommend fresh squeezed orange juice and a healthy dash of bitters instead of the traditional grenadine for a more sophisticated flavor; this spirit's smoky earthiness will provide a nice balance to the sweetness of the OJ.
TASTING NOTES
The Spirit of Tequila has a unique bite. An earthy, spicy nose brings your taste buds to life, followed by hints of charred oak and fresh lime. A smoky, agave-forward finish captures the authentic tequila experience—all the way down to the subtle golden hue.
INGREDIENTS
water, natural flavor, sugar, d-ribose, citric acid, sodium citrate, taurine, niacin (vitamin B3), potassium sorbate (as preservative), fruit and vegetable juice (for color), pyridoxine (vitamin B6)
Serving Size: 1.5oz
Calories : 5
Fat: 0g
Sodium: 0mg
Carbs: 1g
Sugar: 1g
Protein:0g
Water, Natural Flavor, Sugar, Citric Acid, Sodium Citrate, Taurine, Niacin (Vitamin B3), Potassium Sorbate (as preservative), Fruit and Vegetable Juice, Pyridoxine (Vitamin B6), Xanthan Gum.