Hella - Smoked Chili Bitters 5oz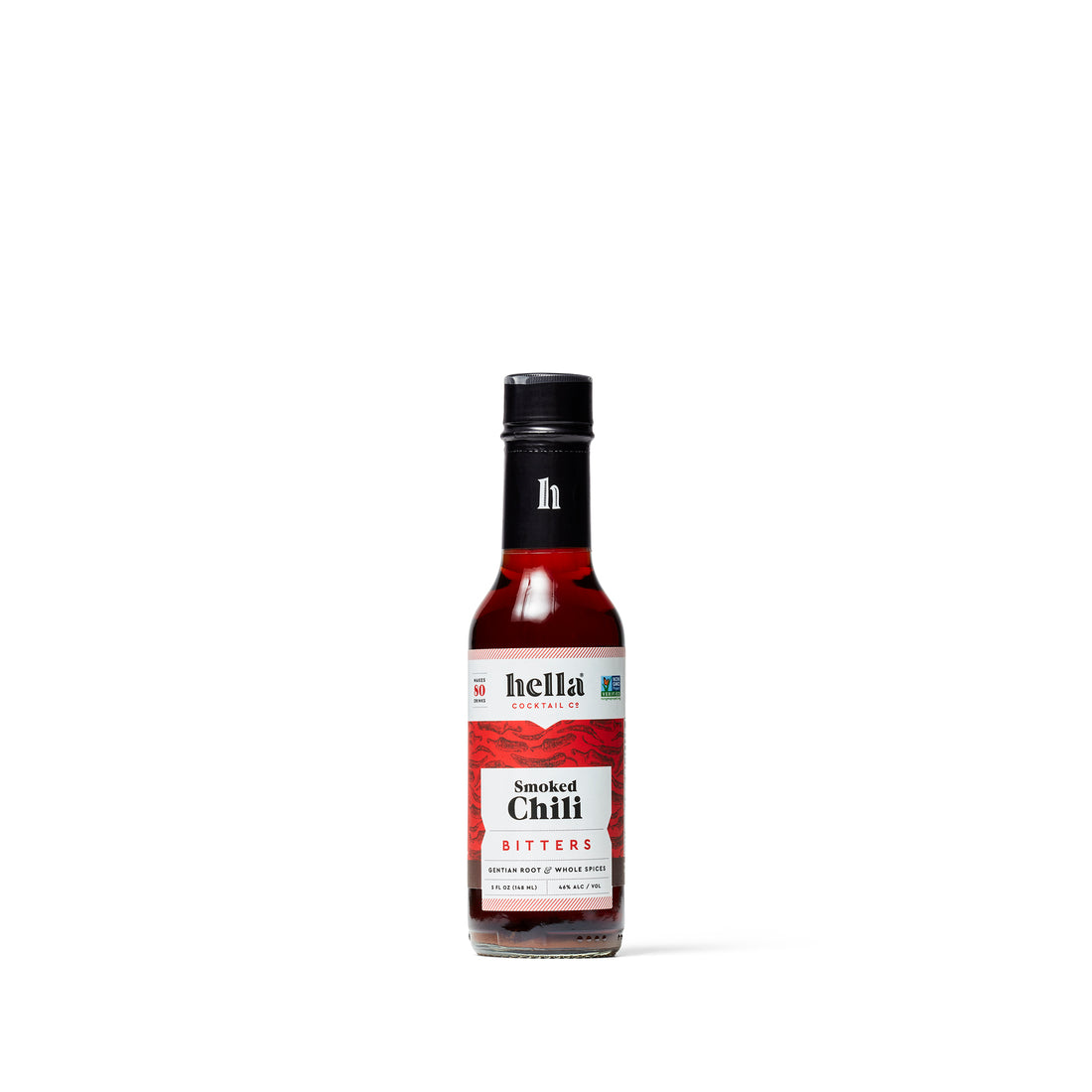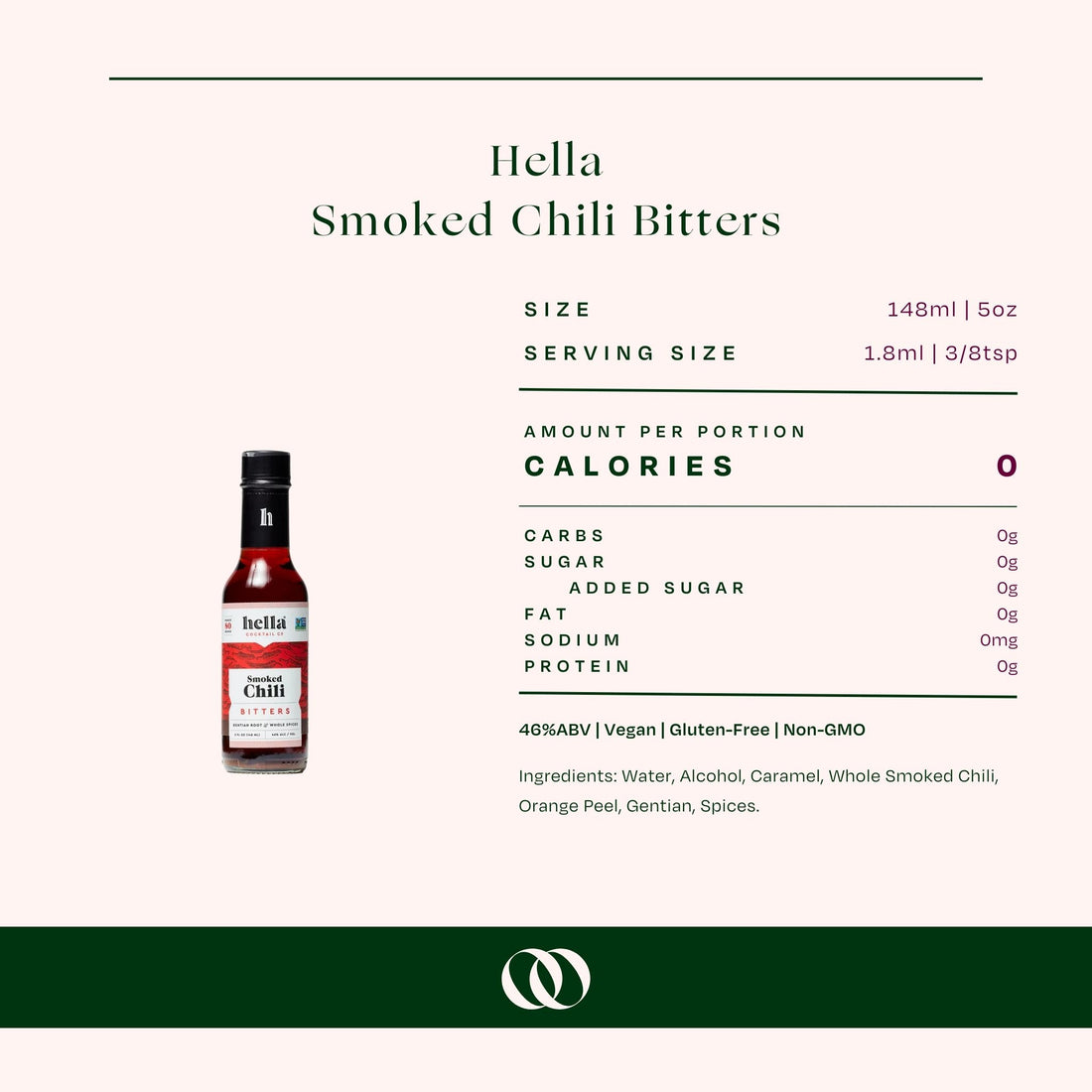 Available to Ship & Available for Pickup or Local Delivery
Overview
Details
Tasting Notes
Hella Cocktail Co. is a non-alcoholic collection of premium bitters, mixers, and pre-mixed drinks made with hospitality, generosity, and real ingredients. The Smoked Chili Bitters are a surprising, creative blend of whole smoked chilis, orange peel, and gentian root. Simply put, they bring the heat. The kicker ingredient is the smoked chilis, sourced by Hella for their distinct, X-factor taste that brings this formula to the next level. A touch of caramelized sugar is added right before the bottle is sealed, bringing balance to the intensely bitter flavor.
With a spicy, smoky, and rich finish, the Smoked Chili Bitters add a lively bite to any cocktail recipe and blend especially well with agave-based or aged spirits. If you're a spice connoisseur, this will be a surefire addition to your A-list.
How To Enjoy
Much like using vanilla extract in the kitchen, bitters can be added to taste in a variety of recipes calling for extra flavor. A drop or two of Smoked Chili Bitters will add a hot and spicy depth to any soda water, tonic, or cocktail recipe. It's a great go-to for turning classic margaritas spicy.

Ingredients
Water, Alcohol, Caramel, Whole Smoked Chili, Orange Peel,
Gentian, Spices.
 
Nutrition Facts
Product Size: 148ml
Serving Size: 1.8ml
Calories: 0g
Fat: 0g
Sodium: 0mg
Carbs: 0g
Sugar: 0g
Protein: 0g
ABV: Less than 0.5%
Whole smoked chilis and dried orange peel, gentian root, and spice make for a deep, complex finish.