Jukes - 6 - The Dark Red - Non-Alcoholic Cordial - 9 Bottle Box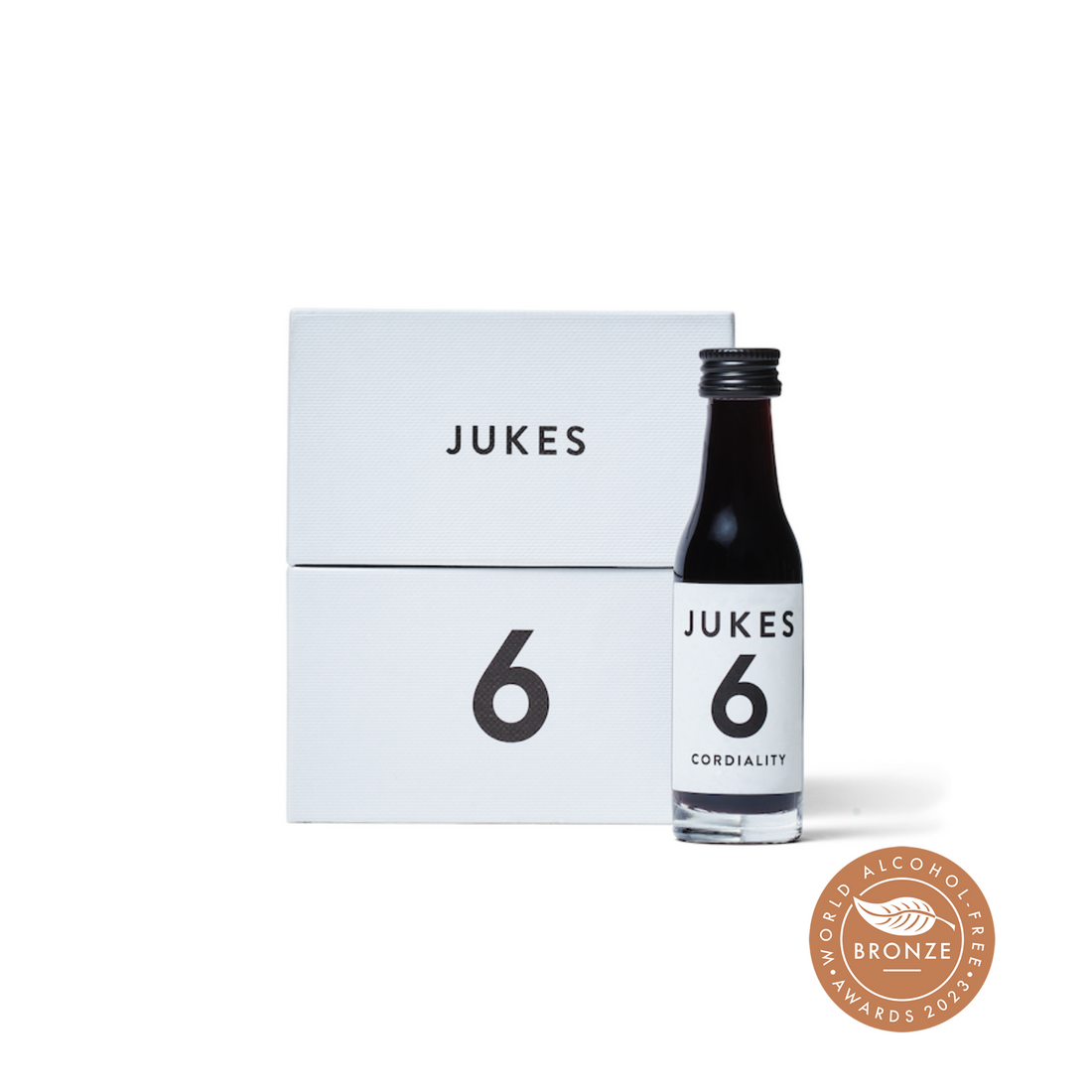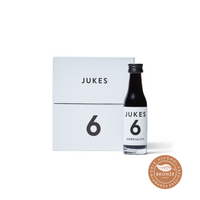 In Stock, Ready to Ship
Description
Nutrition
Ingredients
London-based Jukes was founded by award-winning wine writer Matthew Jukes. From an elite background in wine journalism, he brings a deep understanding of the most discerning of palates to the non-alcoholic world. Jukes Cordialities are organic, apple cider vinegar-based blends. Jukes 6 - The Dark Red combines deep, dark-fruit flavors and spice in a palate akin to red wine. Organic apple cider vinegar is gently macerated and blended with the finest fruits, vegetables, herbs, and spices to create a wine-like build. Mixed simply with still water, Jukes 6 makes for a lovely dinnertime serve. Or, enjoy it like a chilled red wine for the summer.
With a sophisticated taste and elegant finish, Jukes acts like a fine wine and can be enjoyed by all: it's pasteurized, alcohol-free, vegan, gluten-free and halal-certified. For us, taking a moment to pour and mix Jukes into our favorite wine glass is a simple, meaningful luxury.
1 fl oz
< 0.5% ABV
Set of 9 bottles  
Each bottle of Jukes 6 makes 2 glasses. For the best taste experience, refrigerate after opening. 
HOW TO ENJOY
Fill your favorite wine glass halfway with chilled still, sparkling, or tonic water. Combine with half a bottle of Jukes 6 and swirl, adding more to taste as desired. 
TASTE
A maroon hue is met with blackcurrant, blackberry, and red-fruit flavors, creating a deep, fruit-forward foundation. Earthy vegetables and spice round out the palate in a rich, long finish.
Serving Size: 15ml
Calories : 25
Fat: 1g
Sodium: 45mg
Carbs: 5g
Sugar: 5g
Protein:0g
Apple Cider Vinegar, Brown Sugar, Blackberry, Blackcurrant, Raspberry, Strawberry, Plum.