Lyre's Non-Alcoholic Apéritif Rosso Red Vermouth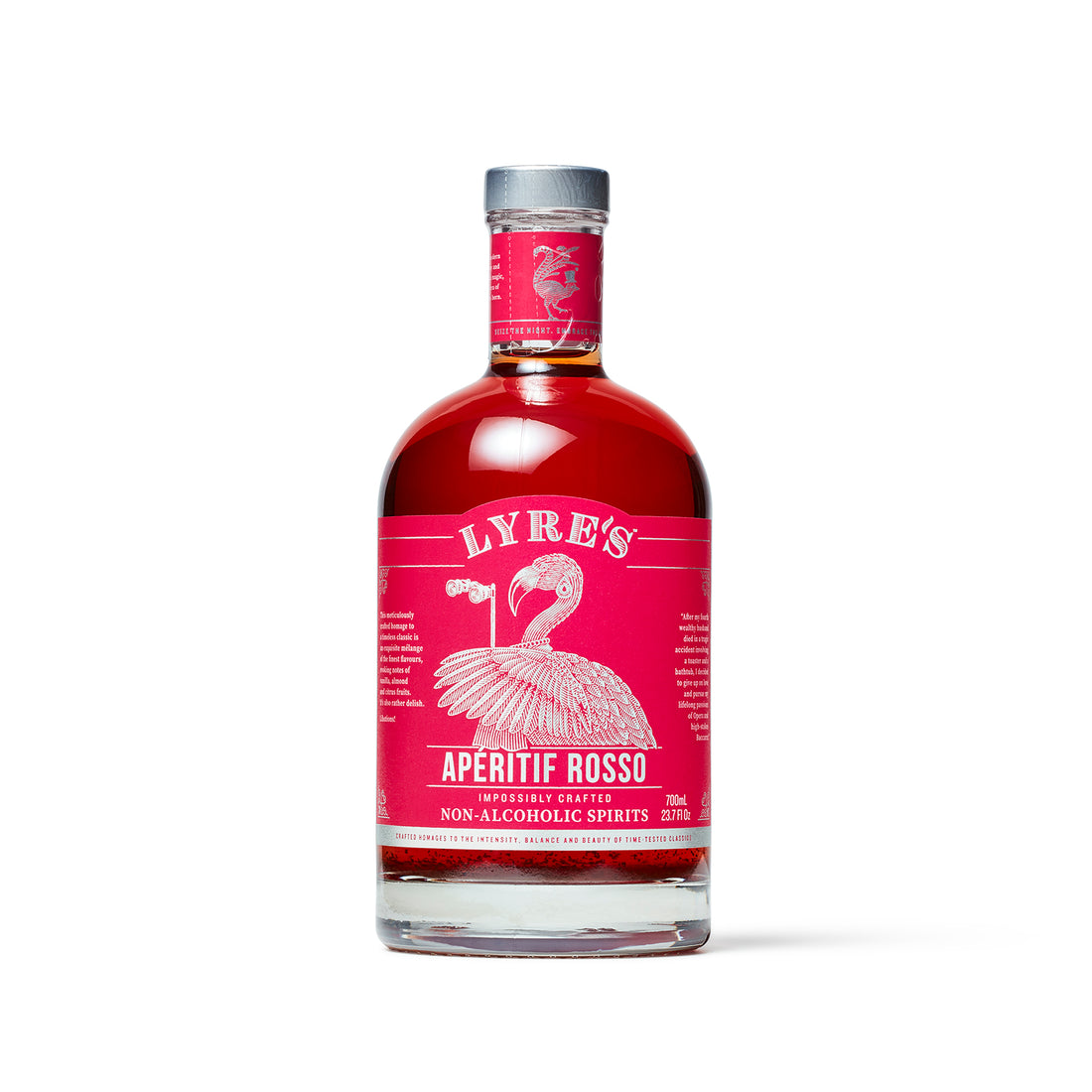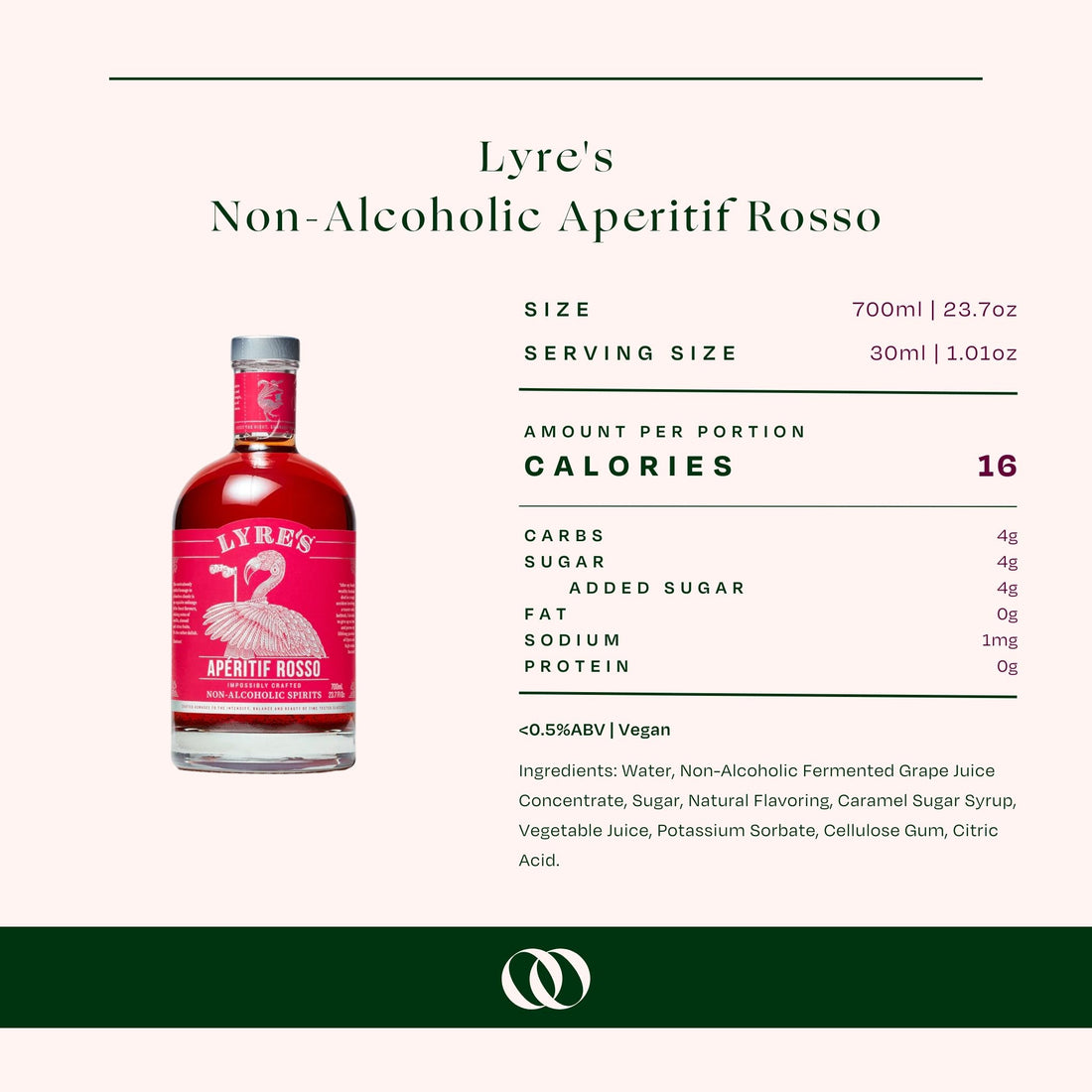 Available to Ship & Available for Pickup or Local Delivery
Overview
Details
Tasting Notes
Lyre's offers a premium range of non-alcoholic spirits expertly crafted to mimic the original, full-volume spirits they imitate. A rich, sweet, and slightly bitter spirit, Apéritif Rosso stays true to the form of a sweet vermouth. Enjoy it as a flavorful, Italian-inspired apéritif or mixed into a cocktail recipe. Whether you fancy a Negroni, a Manhattan, or an Americano, this flavor lends itself to the love of all things blood orange. With some zest for mixology and a garnish, there's ample room for experimentation on classic vermouth-based recipes here.
How To Enjoy
For a simple apéritif, serve with a soda or premium tonic water and a garnish of your choice. Note that using a premium tonic helps bring out the bitterness signature to full-volume vermouth.
To take it one step further, add Lyre's Italian orange to the mix and you have a non-alcoholic Americano. For the Lyre's Manhattan, stir over ice with Lyre's American Malt and a dash of bitters.
Ingredients
Water, Non-Alcoholic Fermented Grape Juice Concentrate, Sugar, Natural Flavoring, Caramel Sugar Syrup, Vegetable Juice, Potassium Sorbate, Cellulose Gum, Citric Acid.
 
Nutrition Facts
Product Size: 700 ml
Serving Size: 30ml
Calories: 16
Fat: 0g
Sodium: 1mg
Carbs: 4g
Sugar: 4g
Protein: 0g
ABV: Less than 0.5%
Amber in color, this spirit has a bouquet of citrus, almond, and exotic vanilla enhanced by dried fruit and warm, savory elements of saffron.

Rich orange and vanilla flavors couple with caramel, citrus pith, and cacao for the ultimate mid-palate balancing act.