Tenneyson - Black Ginger - Plant Based Non-Alcoholic Alternative - 750 ml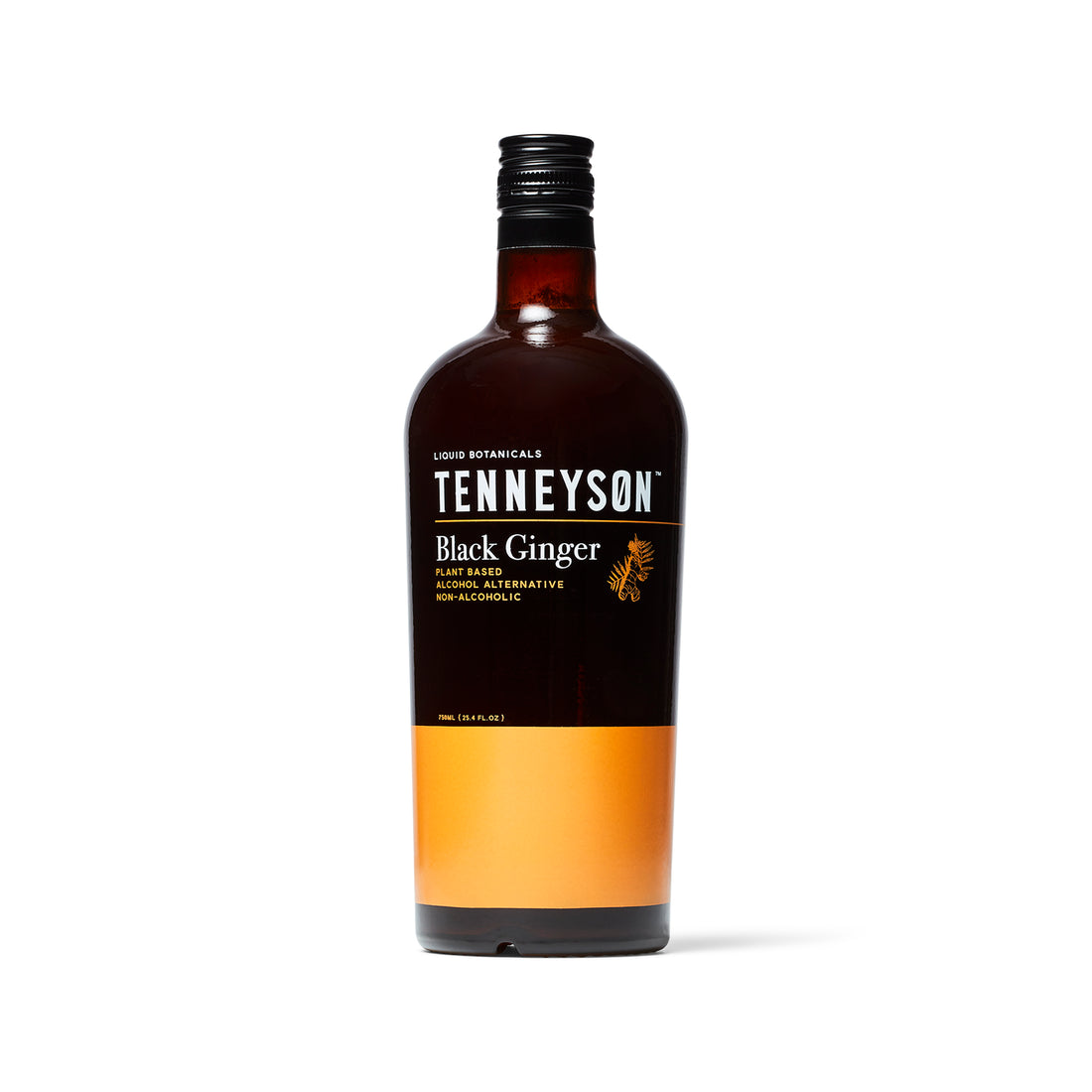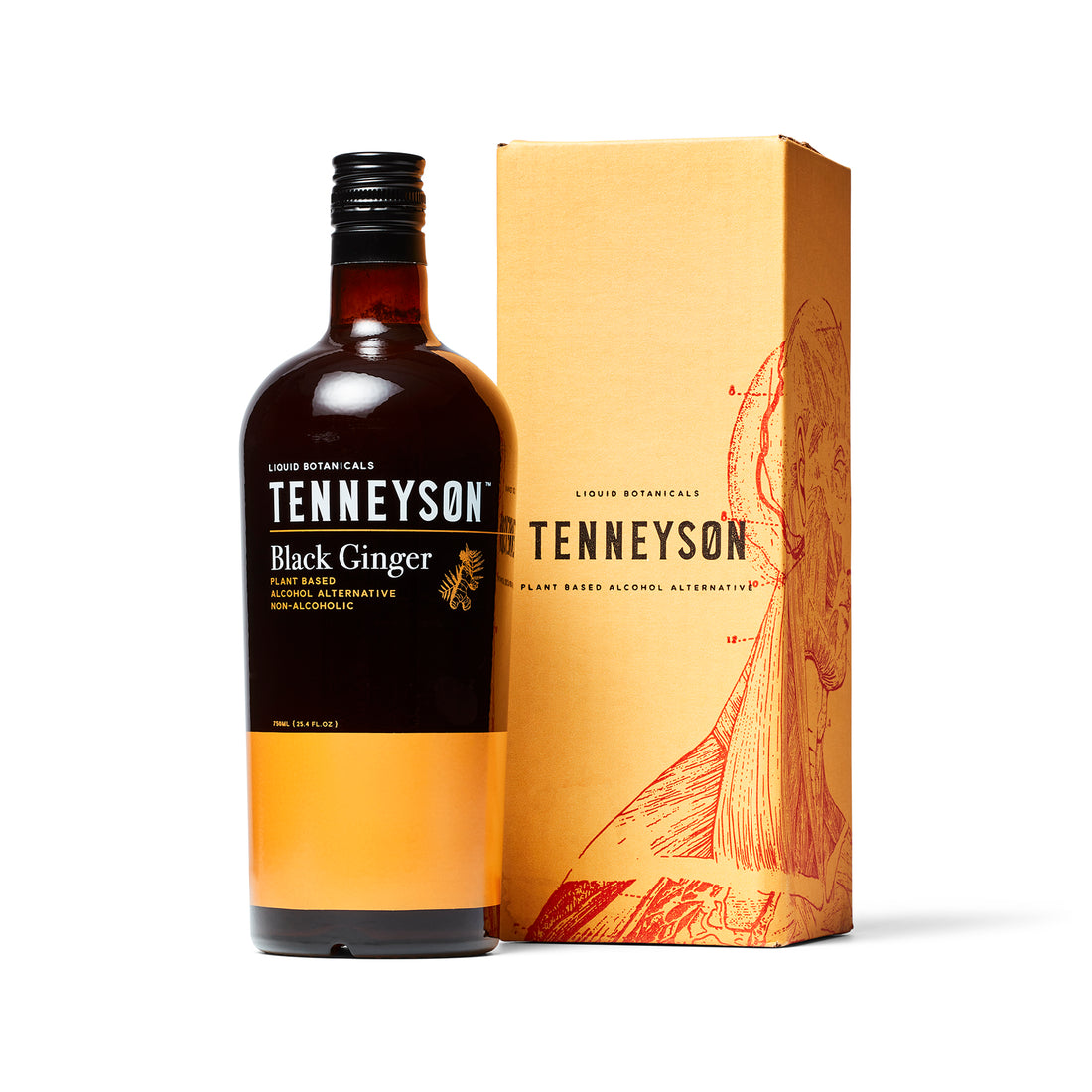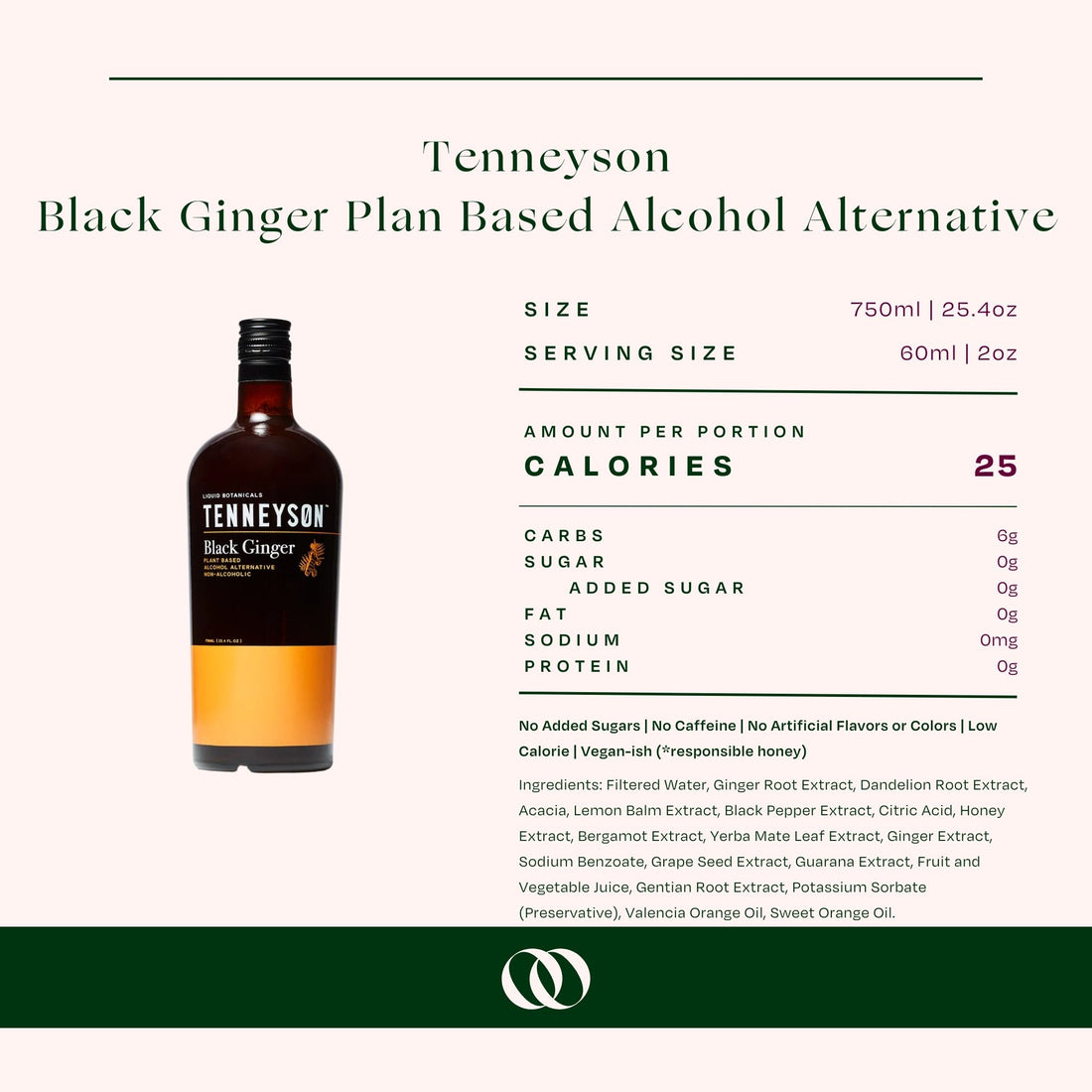 In Stock, Ready to Ship
Description
Nutrition
Ingredients
Tenneyson was made for drinking intentionally, leveling up, and pushing boundaries in the name of making an impact. Rather than striving to replace a traditional spirit, founders Graham and Michael went on a journey to create something original. In a challenge against the age-old tradition of drinking liquor as we know it, Tenneyson actually rewards the body through its makeup. 
Bold, botanical, and spicy, the non-alcoholic spirit can be enjoyed neat or creatively mixed into no-and-low serves. Sip slowly to pick up on wellness-boosting ingredients: dandelion, lemon balm, bergamot, yerba mate, grape seed, and gentian. 
You can rest easy knowing it's low calorie and made without any added sugars, artificial flavors, or colors. However you choose to enjoy it, Tenneyson has a way of simultaneously grounding and awakening the senses. 
750 ml
< 0.5% ABV 
HOW TO ENJOY
Serve neat in your favorite low-ball glass for a simple serve.

For a chilled sip, add ice—we love it on the rocks, shaken and strained, or mixed with your favorite tonic.
As for mixed drinks, this is a great one to get creative with. Our personal favorite: mix equal parts Tenneyson, The Pathfinder, and a bit of cold brew over ice for a coffee-liqueur style drink. 
TASTE
A concentrated, robust palate: a strong kick of ginger precedes nuanced layers of spice, botanics, and a bit of zest.
Serving Size: 60ml
Calories : 25
Fat: 0g
Sodium: 0mg
Carbs: 6g
Sugar: 0g
Protein:0g
Filtered Water, Ginger Root Extract, Dandelion Root Extract, Acacia, Lemon Balm Extract, Black Pepper Extract, Citric Acid, Honey Extract, Bergamot Extract, Yerba Mate Leaf Extract, Ginger Extract, Sodium Benzoate, Grape Seed Extract, Guarana Extract, Fruit and Vegetable Juice, Gentian Root Extract, Potassium Sorbate (Preservative), Valencia Orange Oil, Sweet Orange Oil.