Hand on Heart - Non-Alcoholic Rosé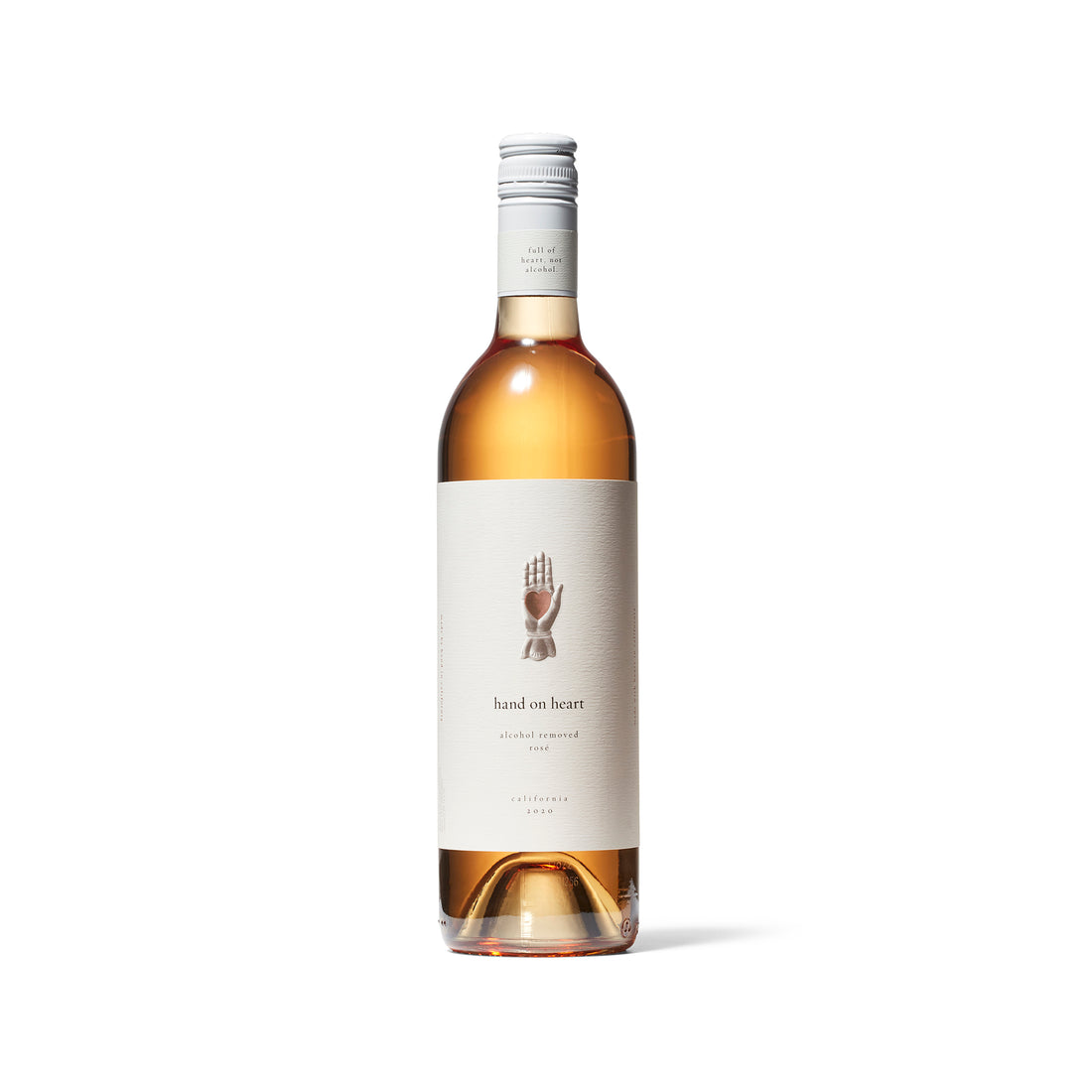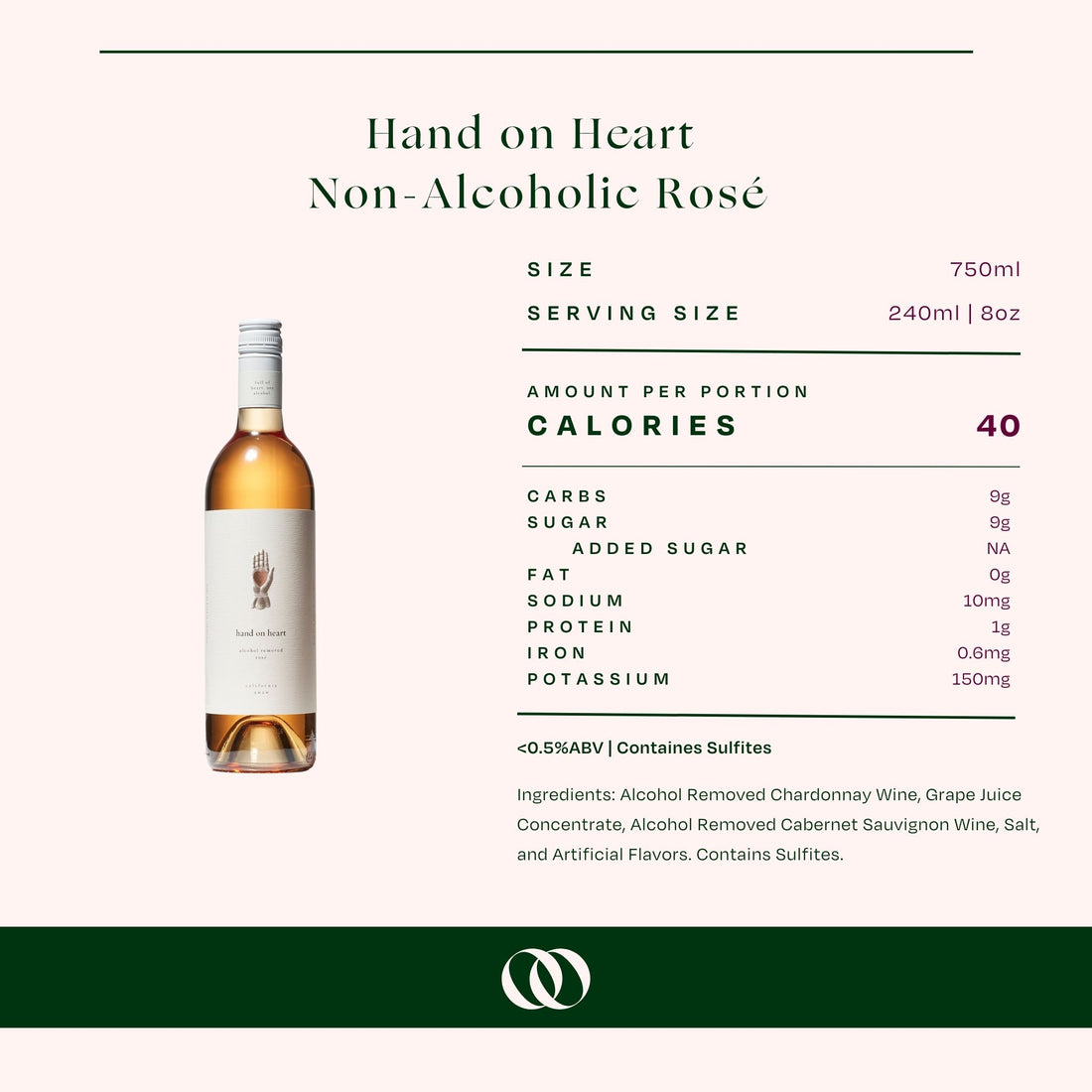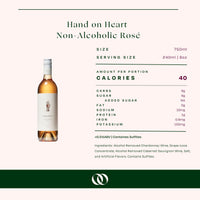 Available to Ship & Available for Pickup or Local Delivery
Overview
Details
Tasting Notes
Clean and crisp, Hand on Heart Rosé offers the perfect balance of fresh fruit flavors and bright floral aromas. This non-alcoholic wine opens with layers of sweet apricot, maraschino cherry, pineapple and citrus on the palate, while the nose fills with notes of rose petals and daffodil flowers. Pair with lean meats, soft cheeses and light dishes for a beautiful pairing experience over lunch, brunch or dinner on the patio.
Palate: Sushi, Summer Strawberry Feta Salad, or a charcuterie board with Soft Mozzarella or crumbly Feta Cheese.
Ingredients
Alcohol Removed Chardonnay Wine, Grape Juice
Concentrate, Alcohol Removed Cabernet Sauvignon Wine, Salt, and Artificial Flavors. Contains Sulfites.
 
Nutrition Facts
Product Size: 750ml
Serving Size: 240ml
Calories: 40
Fat: 0g
Sodium: 10mg
Carbs: 9g
Sugar: 9g
Protein: 1g
ABV: Less than 0.5%
Fresh with bright acidity full of citrus character, peach skin notes, and floral tones of rose petals and daodil flowers.