Hella - Margarita Cocktail Mixer 750 ml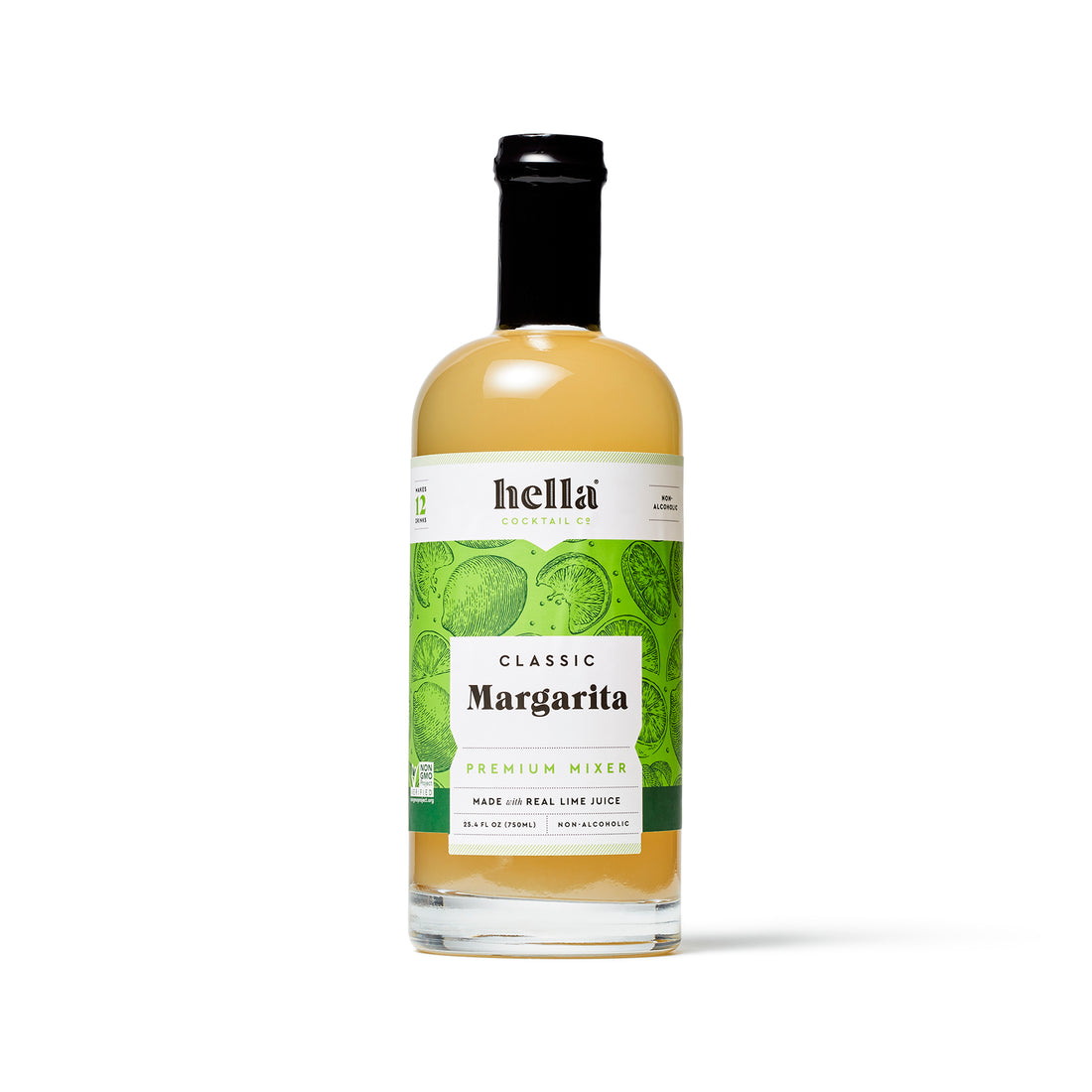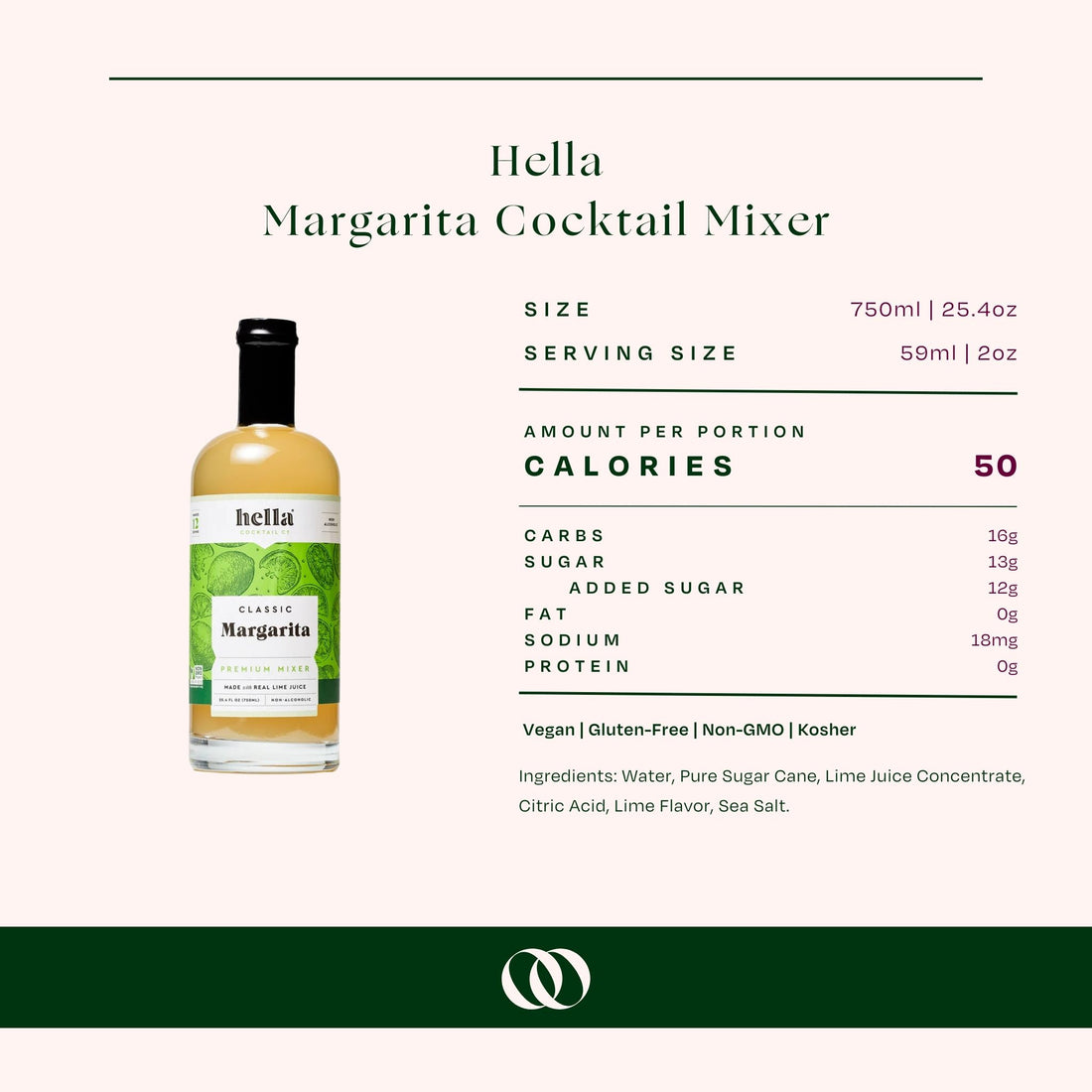 Available to Ship & Available for Pickup or Local Delivery
Overview
Details
Tasting Notes
Hella Cocktail Co. is a non-alcoholic collection of premium bitters, mixers, and pre-mixed drinks made with hospitality, generosity, and real ingredients.
Made with 30% real lime juice and pure cane sugar, the Classic Margarita blend is free of artificial stuff and perfectly suited for premium spirits and sodas. You'll appreciate how easy it is to create premium margaritas at home or behind the bar. With proper refrigerated storage, the shelf life is up to six weeks.
How To Enjoy
Just add soda or spirits! Whether you're drinking non-alcoholic or full-volume spirits, it's as simple as blending or serving on the rocks with a salt rim and a lime garnish.
With twelve servings in each bottle, there's plenty of room to experiment with other flavors. We love a watermelon, grapefruit, or pineapple margarita. However you do it, the fresh blend and a lime juice kick make for a party-proof serve.
Ingredients
Water, Pure Sugar Cane, Lime Juice Concentrate, Citric Acid, Lime Flavor, Sea Salt.
 
Nutrition Facts
Product Size: 750ml
Serving Size: 59ml
Calories: 50
Fat: 0g
Sodium: 18mg
Carbs: 16g
Sugar: 13g
Protein: 0g
ABV: 0.0%
Authentic taste, bright, fresh, and tart, with just a perfect amount of sugar to sweeten things up.